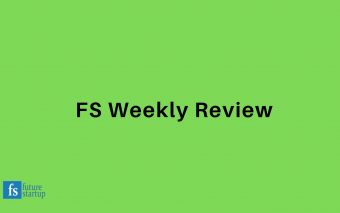 FS Weekly Review #40: Top 09 Tech And Startup Stories Of The Week

01. Future Startup's Top 10 Social Media Hits of 2019
Future Startup's top social media hit stories of the year include profiles of people doing meaningful work, features on some of the most interesting tech companies in Dhaka, critical looks into some of the tech startups and strategies. These stories did extremely well across social media platforms:  10. How To Build A Profitable Tech Product […]

02. Truck Lagbe Consumer Solutions: Home-shifting Made Simple and Affordable
For most urban citizens, home shifting is an unpleasant necessity. While most people would like to avoid it, unfortunately, it has become a part of our urban lives that can't be done away with. Regardless of whether you like it or not, there will be days you would need to manage a home-shifting.  People dislike […]

04. How Styline is Building the #FashionTech Company Where You Would Love to Work
Since Marc Andreessen penned his famous "Why Software Is Eating the World" essay in The Wall Street Journal 8 years ago, the world of business has changed fundamentally. Today, the idea that every company needs to become a technology company is considered almost a cliché. No matter your industry, you're expected to be reimagining your […]

06. How Do You Define 'Traction' For A Start-up?
I've always liked Naval Ravikant's basic definition: 'Quantitative evidence of market demand.' Traction is proof that somebody wants your product. Ideally, it should communicate momentum in market adoption.

07. Startups: How To Communicate Traction To Investors
In the last year, I've seen thousands of startup pitches while working with the AngelList crew, coached 100+ founders on how to communicate their product, traction, and team, and worked with startups in fine institutions like 500 Startups, AngelPad and Bootup. I've also dissected 500+ emails from a recent seed round fundraising to map investor response. Here's what I've learned.

09. 20 Best Marketing Books to Read in 2020
With high expectations and lots of promises – 2020 is almost here! It's time we start making resolutions in an attempt to live life to the fullest.  To build a better future together – we need to join hands, share more knowledge and help each other in any way we can. Hence, I want to […]

10. FS Weekly Review #39: Top 5 Tech And Startup Stories of The Week
Timeless Lessons From Polaroid Founder Edwin Land on Entrepreneurship Timeless lessons from Edwin Land on Ingenuity, Entrepreneurship, and invention 2. Building A Peer to Peer Shipping Platform With Rayan Rahman, Co-Founder and CEO, Airposted Co-founder and CEO of Airposted, Rayan Rahman, reflects on his entrepreneurial journey, talks about Airposted, how Airposted came into being, […]
Ayrin Saleha Ria is an undergrad student currently studying Applied Sociology at ASA University Bangladesh. She takes a deep interest in human society and behavioral science and loves reading. She works at FS as a Community Management Fellow and writes about interesting companies.