FS Weekly Review #39: Top 5 Tech And Startup Stories of The Week

2. Building A Peer to Peer Shipping Platform With Rayan Rahman, Co-Founder and CEO, Airposted

Co-founder and CEO of Airposted, Rayan Rahman, reflects on his entrepreneurial journey, talks about Airposted, how Airposted came into being, how Airposted operates, it's business model and product details, the state of Airposted's business today, its ambition going forward, shares his thoughts on the challenges of being a founder, taking it one day at a time as an antidote to stress of building a business, the importance of never giving up in entrepreneurship and much more.

3. Evaly Turns One – A Look Back At The Evolution Of Evaly

Evaly, one of the fastest-growing digital commerce startups in Dhaka, has turned one this month. Founded by Mohammad Rassel, the company started its journey in December 2018 with an ambition of building an everything store in Bangladesh.  A relatively late entrant to Dhaka's digital commerce scene, the company has since been able to achieve an […]

4. The Biggest Event On Social Commerce Is Here!

The 3rd F-commerce Summit 2019 is scheduled on 28th December 2019 with an ambition to create a unified voice for the F-commerce businesses in Bangladesh F-commerce Summit 2019, a day-long summit packed with keynotes, talks, panels, and domain-specific knowledge sessions, is here again for the third time. Organized by GEEKY Social Ltd. and sponsored by […]

5. There Can Only Be One Silicon Valley, So Let's Try Something Else

By Ian Maxwell, the University of Technology Sydney The world only needs one Silicon Valley. The evidence? Firstly, Silicon Valley doesn't just serve the US, it is a magnet for entrepreneurs and risk capital from all over the world. Secondly, as an American entrepreneur and academic Vivek Wadwha has said: "Hundreds of regions all over the world […]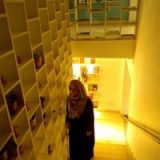 Ayrin Saleha Ria is an undergrad student currently studying Applied Sociology at ASA University Bangladesh. She takes a deep interest in human society and behavioral science and loves reading. She works at FS as a Community Management Fellow and writes about interesting companies.