Introducing FS Network
Interested in writing a column, opinion piece, industry prediction, an overall business report, or your billion dollar tips for us? FS Network is your place to start.
FS Network is our window to interact and give access to industry experts, entrepreneurs, writers, makers, thought leaders to our audience and share their valuable insights and inspirations.
Below is a list of ideas we're looking forward to explore in following few months alongside all of your thoughts and ideas and insight about past, present, and future of entrepreneurship, startup, business, technology, youth, and work in Bangladesh.
1) Economics of Eid: Eid is one of biggest Islamic festivals and it has huge impact on business and overall economy. As a Muslim majority country Bangladesh experiences extraordinary shift in business during the month of Ramadan and Eid. Tell us your thought, opinion, analysis and prediction about Ramadan and Eid and its business implication in Bangladesh.
2) Industry Analysis: New industries are emerging, old ones are fading away, and some of the dead industries are coming back again. Send us you take on your industry and other industries around you.
3) Freelancing and technology: There is a huge enthusiasm around the idea of promoting freelancing as a means of creating employment. In the long run this seems a very limiting idea. And then there are companies call themselves technology company, there are ecommerce companies in thousands, news sites and all. Send us your opinion and thoughts on freelancing to technology, ecommerce to news sites to jobs site and future of technology companies in Bangladesh and what kind of technology companies we really need most.
4) Youth and entrepreneurship: Entrepreneurship has become a glossy fashion now in the city. There are millions of young people in this country who don't have enough opportunity to do something awesome. Send us your thought and opinion on how can we put these two things together for a better tomorrow and what are the few exciting fields that young people should get into when thinking of starting a business.
Being said all these, if there's a subject you love and think important or something which is breaking in the news relevant to entrepreneurship that you'd like to opine on, feel free to send those thoughts our way. We always go through every good piece, so no matter the topic send it to us.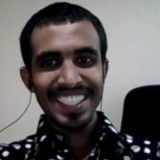 Ruhul Kader is the Co-founder and CEO of Future Startup and author of Rethinking Failure: A short guide to living an entrepreneurial life. He writes about internet business, strategy, technology, technology policy, and society. He can be reached at [email protected]