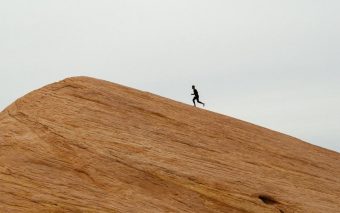 FS Weekly Review #32: The Cost of eCommerce Logistics, Easytrax, BeshiDeshi, Founding Stories of Solaric, GrameenPhone, And More
How GrameenPhone Was Created
Iqbal Quadir, founder of GrameenPhone and the founder and director emeritus of the Legatum Center for Development and Entrepreneurship at MIT, shared how Grameenphone was created and what it takes to make something of consequence. The story is an excerpt from this interview here. The journey I came from Bangladesh, from a relatively smaller town […]
How LightCastle Partners Was Created
Most journeys are nonlinear in nature. You don't go straight from A to B. Rather you take a circuitous route – first go from A to C and then to B. For entrepreneurs, this is even more so. People who start companies don't do it overnight. It is not like you to come up with […]
BProperty Expands Coverage To Tongi
Bproperty has signed an exclusive contract with Altaf Tower Ltd on 14 October 2019. Through this contract, Bproperty is expanding its' operations out of the capital city, in Tongi. The Company will be responsible for the marketing of 54 units of the residential apartment – called Tahsia Manzil, constructed by Altaf Tower Ltd. The range […]
Inside Delivery Tiger's Plans To Meaningfully Bring Down The Cost Of eCommerce Logistics
A new logistics company called Delivery Tiger, says it has figured a way to address the challenges of online delivery through building a logistics marketplace. Founded by Fahim Mashroor, Founder of Bdjobs.com and Ajkerdeal, Delivery Tiger says it can offer logistics services at a significantly lower price, 25 tk only anywhere in Bangladesh, and the widest coverage across the country.
How Solaric Was Created
Solaric is the SolarCity equivalent of Bangladesh – revolutionizing the solar energy space in this part of the world with innovations and better products. Officially launched in 2011, the company has seen meaningful growth over the past few years. In an interview with Future Startup, published in 2017, Mr. Didar Islam, Founder and Managing Director […]
How To Build A Profitable Tech Product Business In Bangladesh: An Interview With Abul Bashar Md Sharif, Director and COO, Easytrax
Abul Bashar Md Sharif is the Co-founder and COO of Easytrax, a Dhaka-based company that offers GPS tracking and fleet management solutions. Mr. Sharif co-founded the company along with his friend as a side project while working full-time at Grameenphone. After a few months into the business, he left his job at GP and became a full-time entrepreneur. The first year was tough. The growth was slow. There were too many challenges to address with limited resources. Mr. Sharif and his partner did not give up. Slowly and steadily the business grew. Today, Easytrax is one of the leading players in the GPS tracking and fleet management solutions space in Bangladesh. The company has built a profitable subscription business, expanded into new areas and is now looking to explore new growth opportunities.
How Can An Automated Dialer Help Your Startup Business Grow
Automatic or auto-dialers are part of Computer Telephone Integration (CTI) systems. Organizations use unique software, a modem, and a computer to let systems dial phone numbers. Many companies use these applications for cold calling and other marketing practices. If you're interested in using an autodialer to help your startup business grow, continue reading to know […]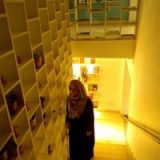 Ayrin Saleha Ria is an undergrad student currently studying Applied Sociology at ASA University Bangladesh. She takes a deep interest in human society and behavioral science and loves reading. She works at FS as a Community Management Fellow and writes about interesting companies.