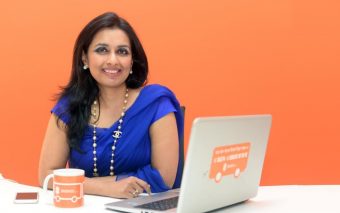 Shohoz Turns Five
Shohoz, the Dhaka-based technology company that positions itself as a super-app of Bangladesh, has turned five this month. The company threw an event last week on the eve and has been covered by a host of international media outlets.
Shohoz was founded in 2014 as an online platform where you could buy tickets – bus, events, movies, and launch. For the first three years, it focused solely on tickets and has built a widely recognizable brand for online ticketing in Bangladesh.
In March 2018, Shohoz formally entered the ride-hailing market in Dhaka and came into the wider limelight. A few months into it, it raised US$15M in funding from a host of investors including Golden Gate Ventures of Singapore, which is, interestingly, also an investor in Go-Jek of Indonesia. The largest funding round in any Bangladeshi early-stage company so far. Shohoz claims it served over 6.5 crore transactions, 1.5 crore Bangladeshi and saw over 50 lakh app downloads so far.
After the launch of ride-hailing, the company quickly became number two in bike-hailing space in Dhaka and expanded to Chittagong as well. However, intense competition in the market coupled with burn heavy and promo-code driven nature of ride-hailing business continue to be a challenge for the company.
After finding its foothold in the ride business, Shohoz launched Shohoz Food in about October 2018 with a hyper-local model. Up until February 2019, Shohoz Food had around 1000 restaurants on its platform and has been seeing regular growth.
After five into operation, today Shohoz operates in broader transportation space – bus and launch ticketing, and ride-hailing, ticketing space – movie and event ticketing, food delivery, and is working to launch on-demand trucking service.
The startup aims higher in the long-run and plans to get into fintech products in the coming years, open up its platform for third party products and much more. It says it wants to be 'the super app' of Bangladesh.
Over the past years, we've covered Shohoz extensively. Here are some of our most interesting stories on Shohoz.
Shohoz, the Dhaka-based ride-sharing, and online ticketing platform, said Thursday that it added Ravi Garikipati, former CTO of Flipkart, to its board.
Shohoz, the online ticketing, ride-hailing and food delivery startup that aims to become your everything app in Bangladesh, announced that it has raised a new round of investment…..
Shohoz wants to be an "everything necessary" platform. A super app. Food delivery is an important piece of that strategy.
In the second and final installment of this excellent interview, Shohoz Founder and Managing Direct Maliha M Quadir tells us about Shohoz's…
Shohoz Founder and Managing Director, Maliha M Quadir, has a fascinating story. She was born and brought up in Dhaka. Studied in the US: Smith…
Shohoz, a Bangladesh-based online ride-sharing and ticketing platform, announced today that it has raised US$15 million pre-series B investment…
Shohoz has made a necessary move, finally, the company has announced that is is going to launch Shohoz Rides, its ride-hailing service, soon….