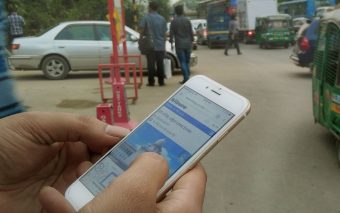 Weekly Digest: Best Business and Tech Stories That You Missed This Week
Over the past years, Bangladesh has experienced unprecedented growth in mobile phone penetration. According to BTRC, the country has over 117 million mobile phone subscribers and growing. Bangladesh is a true mobile-first nation, according to data from StatCounter GlobalStats, in February 2017, more than 73% of internet users came through mobile whereas the number was only 25% for desktop. Although feature-phone dominates the overall usage, the country has also been seeing an extraordinary smartphone growth, thanks to cheap Chinese handset. This has implications not only for tech but also for many other industries.
BBS Cables, the manufacturer of electric wires, will file for IPO to raise BDT 200 million. The company already received the positive nod from Bangladesh Securities and Exchange Commission, the commission said in a statement after its 602nd commission meeting on 13th April.
Grameenphone Accelerator Teardown
Using Future Startup's internal data and data from few other sources, we have tried to look at the state of GPA startups, industry focus of the program, major investment trends, and strategy.
Life's Work: An Interview With Syed Mahbubur Rahman, Managing Director and CEO, Dhaka Bank Limited
CEO and Managing Director of Dhaka Bank, Syed Mahbubur Rahman, recounts his early life and career, how his father inspired a sense of commitment and strong work ethic in him, and diminishing importance of values in our society today, talks about the ambition of Dhaka Bank, state of technology adoption at the Bank, its renewed effort to diversify portfolio, culture and challenges and the overall banking industry, discusses fin-tech, MFS, and agent banking and reflects on his management philosophy, key lessons from his journey, importance of reflecting on your days and be a good human being and why the way we spend our days if of course how we spend our lives.
Dhaka Bank Plots Major Product Diversification Push
Dhaka Bank has launched a major product diversification effort almost over a year ago in order to ensure further growth and long-term sustainability. After years of concentration in wholesale banking, the bank is now ramping up its effort for SME, retail, and consumer banking. As part of the effort, it has signed an agreement with IFC for a $55 million facilities early this year.