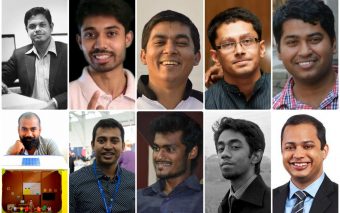 Future Startup Innovators Under 35 For 2016: Young People Shaping The Future Of Bangladesh
Meet 10 young entrepreneurs, trailblazers, and changemakers of Bangladesh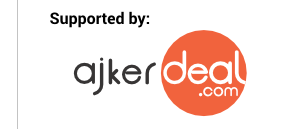 I.0 Introduction:
We published our debut list of Under 35 in 2015 and it has received huge attention. This year, we are yet again excited to be able to honor some of the most courageous young entrepreneurs, innovators, and changemakers of Bangladesh.
All the people in our second annual list of Under 35 are doing exciting work that could shape Bangladesh in the coming decade.
Some members of our latest list of young innovators have developed technology services you might have used or will be using in the coming years, such as Sheba or Pathao or Styline Collection. Some of them are working in education that might change how we teach our children or even what we teach, such as 10 minutes school or The Tech Academy or Light of Hope. Others are building companies or helping to build one with far-reaching impact.
There is more than one way to look at these stories. We wrote in the last year's introduction of this list which still holds truth, "as a nation we are young in almost all the ways. We have a huge young population giving us hope that our future will be different and better. And it depends on these young people and their action."
The common thread that connects all these young people is simple: they all are trying something that is new to our culture, all of their initiatives are at the early stage and growing, they all are doing something risky and unproven, and their initiatives send a message or statement. These people are taking a huge risk with their career, and in fact, with their life, they are courageous, inquisitive and persistent, inspired and inspiring.
No matter whether they succeed or not, whether they are building a startup or working for one, they are pursuing something that, we believe, will push the collective imagination of this nation. That it is possible to pursue your dreams. We hope that these stories surprise and inspire you and make you hopeful about our future as we welcome 2017.
I.I How we decided on these people?
Please see here for understanding how our process works.
II.0 Gratitude
We are grateful to many people who helped us in the process of making this list happen, people who have nominated over 200 candidates for this year's list. We are grateful to our readers for all the nominations and submissions. Specifically, we thank our partner of this years' list Ajkerdeal for their support to make this happen.