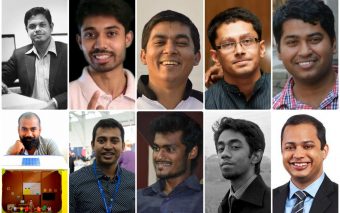 Future Startup Innovators Under 35 For 2016: Young People Shaping The Future Of Bangladesh
Meet 10 young entrepreneurs, trailblazers, and changemakers of Bangladesh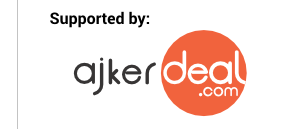 I.0 Introduction:
We published our debut list of Under 35 in 2015 and it has received huge attention. This year, we are yet again excited to be able to honor some of the most courageous young entrepreneurs, innovators, and changemakers of Bangladesh.
All the people in our second annual list of Under 35 are doing exciting work that could shape Bangladesh in the coming decade.
Some members of our latest list of young innovators have developed technology services you might have used or will be using in the coming years, such as Sheba or Pathao or Styline Collection. Some of them are working in education that might change how we teach our children or even what we teach, such as 10 minutes school or The Tech Academy or Light of Hope. Others are building companies or helping to build one with far-reaching impact.
There is more than one way to look at these stories. We wrote in the last year's introduction of this list which still holds truth, "as a nation we are young in almost all the ways. We have a huge young population giving us hope that our future will be different and better. And it depends on these young people and their action."
The common thread that connects all these young people is simple: they all are trying something that is new to our culture, all of their initiatives are at the early stage and growing, they all are doing something risky and unproven, and their initiatives send a message or statement. These people are taking a huge risk with their career, and in fact, with their life, they are courageous, inquisitive and persistent, inspired and inspiring.
No matter whether they succeed or not, whether they are building a startup or working for one, they are pursuing something that, we believe, will push the collective imagination of this nation. That it is possible to pursue your dreams. We hope that these stories surprise and inspire you and make you hopeful about our future as we welcome 2017.
I.I How we decided on these people?
Please see here for understanding how our process works.
II.0 Gratitude
We are grateful to many people who helped us in the process of making this list happen, people who have nominated over 200 candidates for this year's list. We are grateful to our readers for all the nominations and submissions. Specifically, we thank our partner of this years' list Ajkerdeal for their support to make this happen.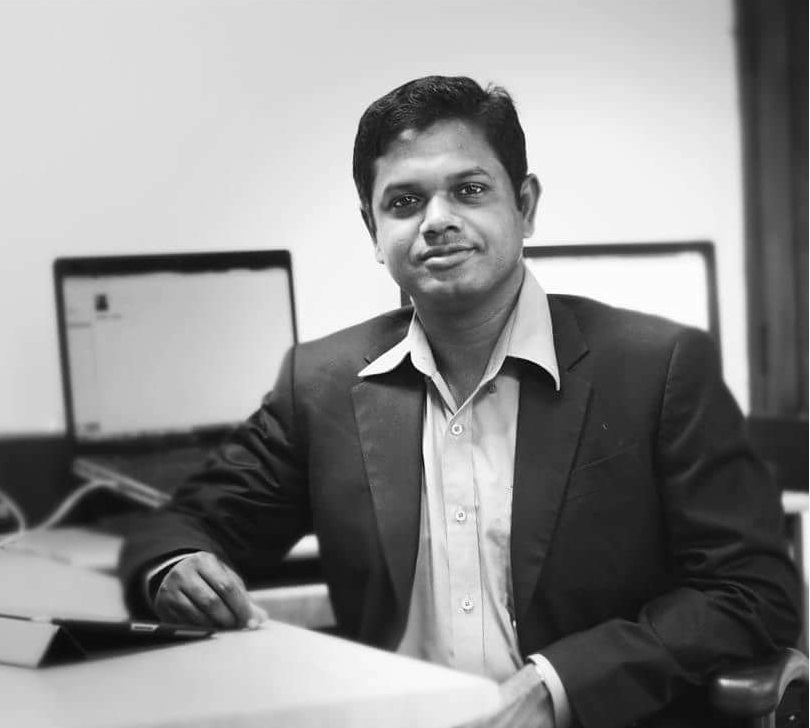 Raisul Kabir
Founder, Brain Station 23 and Biponee [Acquired by Zero Gravity Ventures]
Age: 33
Raisul Kabir is the founder of Brainstation-23. He started Brainstation right after graduation from BUET in 2006, today it is an over 120 people company with 100+ engineering graduates. Raisul graduated from BUET, in EEE and then did MBA from EWU. He started his first company Paradigm Neomedia in 2003 when he was a student which became a famous web design company at that time. He is also the founder of an e-commerce company called Biponee, which he started in 2012 and became #3 local e-commerce company. Later he sold it in 2015 to Zero Gravity Venture for an undisclosed sum. Under his leadership, Brain Station-23 was awarded as one of the top 10 Software Outsourcing Companies in 2013, 2014 and 2015 in a row. Brain Station has also raised an undisclosed sum from IPE capital this year.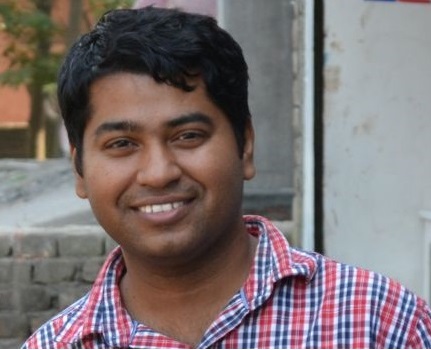 Habib Ullah Bahar
Co-founder, Field Buzz
Age: 30
Habib Ullah Bahar is the Co-founder of Field Buzz, a software system that uses smartphones to help organizations manage their remote or dispersed operations. In less than 2 years and without any external capital, Field Buzz has acquired famous clients in many different countries including in Afghanistan, Germany, USA and Bangladesh.
Entrepreneurship runs through Bahar's blood. He founded his first company PROGmaatic Developer Network right after coming out of BUET, where, among other things, his team developed more than 20 Android apps for Samsung for use as core system apps or as free regional add-ons. That company did not work out later. He was also one of the co-founders of Six Degree Communications, which distributed the first-ever locally manufactured tablet in Bangladesh. However, that venture too did not work out for Bahar. However, he is not the giving up type, he continued to try his luck. Today, his company Field Buzz is one of the fast growing startups in data analytics space in Bangladesh.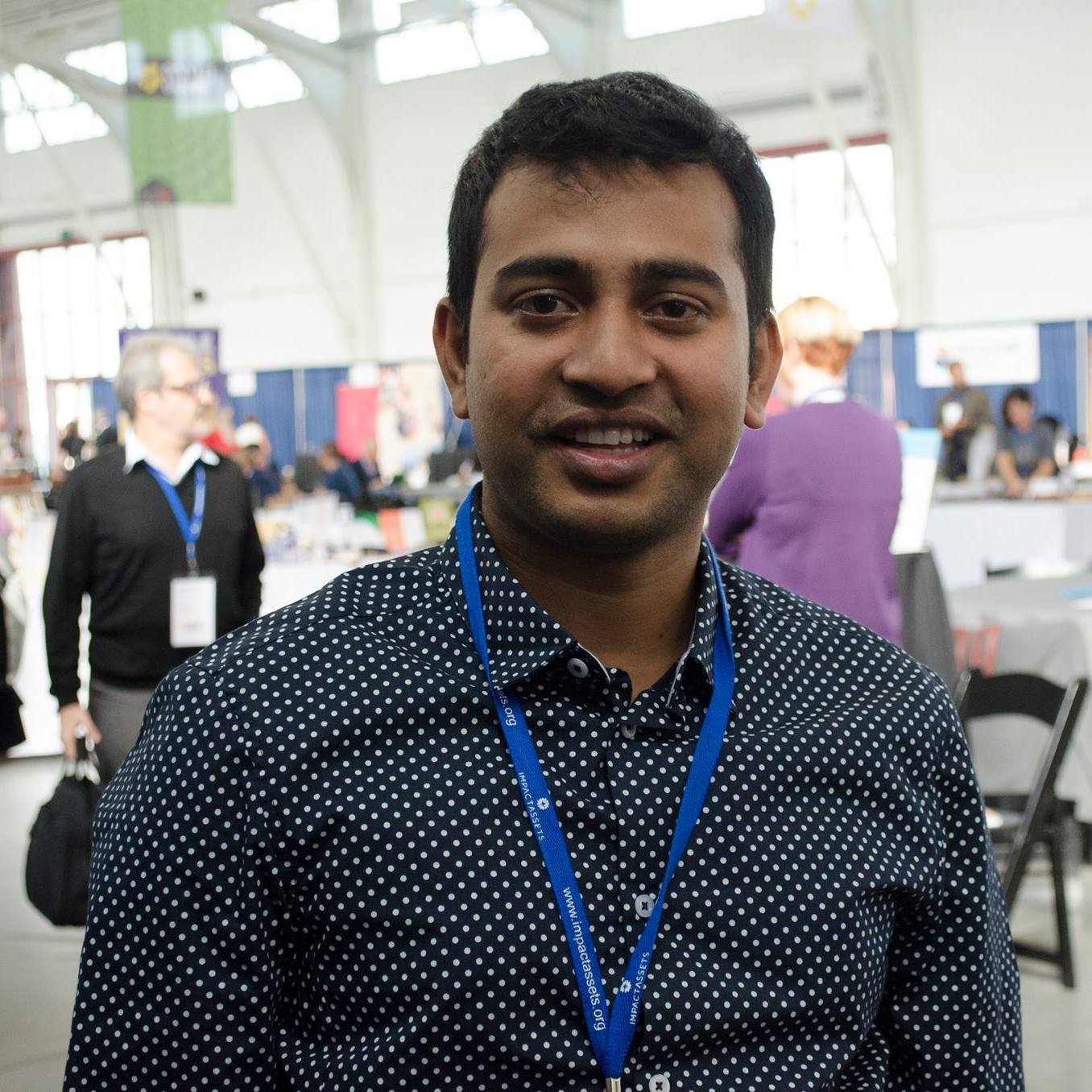 Md. Atiqur Rahman Sarker
Co-founder, Filament Engineering Ltd
Age: 30
Atiqur Rahman Sarkar started Filament Engineering with a vision to create strong local electronic brands and generate employment opportunities. His company now works in the field of Solar, Renewable Energy, and Clean Cooking and employees 48 people and manufacture solar controller and inverter while working as an EPC for solar. His idea, Muspana Sabuj Chula, clean cooking stove, has got GACC, UN Foundation Spark Fund.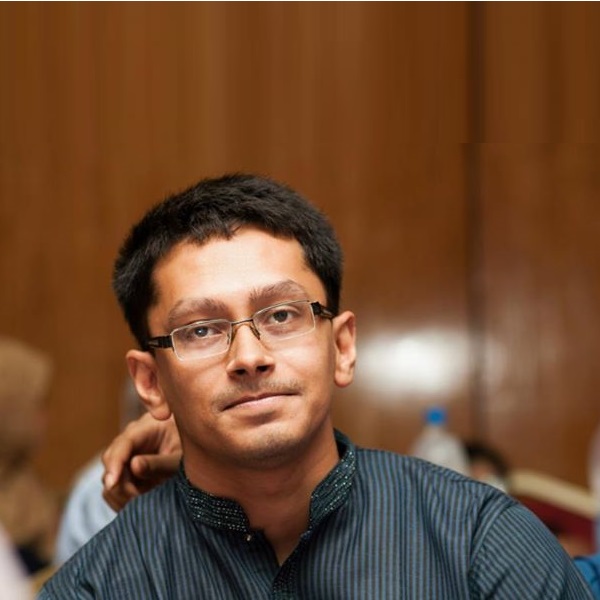 Khobaib Chowdhury
Founder, Styline Collection
Age: 31
Khobaib Chowdhury is the founder and CEO of Styline Collection Limited – one of the fast growing modest lifestyle platforms in Bangladesh. Started in early 2015, the startup has grown manifold and became the first startup from Bangladesh to attend MaGIC Accelerator program in Malaysia (August 2016) – Asia's equivalent to Y-Combinator in the USA. Khobaib, an engineer by education, attended BUET and worked for Samsung Bangladesh after graduation prior to starting his first two ventures Tech Fiesta, an outsourcing IT firm, and Online Kenakata, an ecommerce market that later morphed into Styline.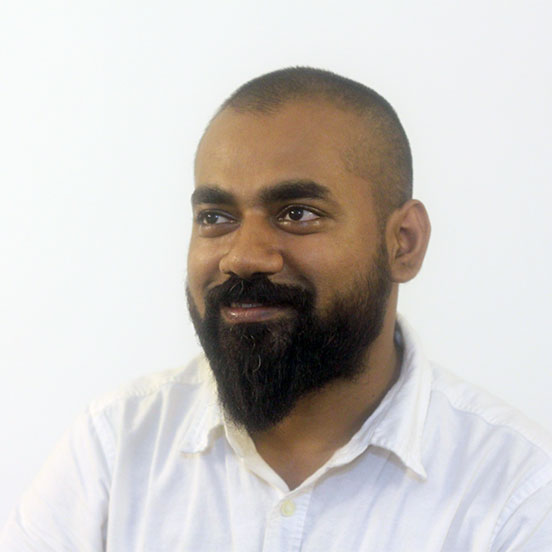 Arif Md. Waliullah Bhuiyan
Co-founder, Light of Hope
Age: 29
Started 'Light of Hope' during his master's degree in Germany back in 2013, the project became the second runner-up in Dell Education Challenge. He left his job in BRAC to fully dedicate his time to Light of Hope in 2015. Arif has over 6 years of experience working in development sector on various issues including education, climate change, renewable energy, water & sanitation. He has a bachelor's degree in EEE from the Islamic University of Technology. Light of Hope works directly with primary level schools to make education engaging, interesting and fun for children through their innovative services. It creates educational content, organizes events for children and parents and works with schools to establish libraries and fun environment for learning. It has also developed a low-cost and highly efficient solar-run multimedia classroom solution.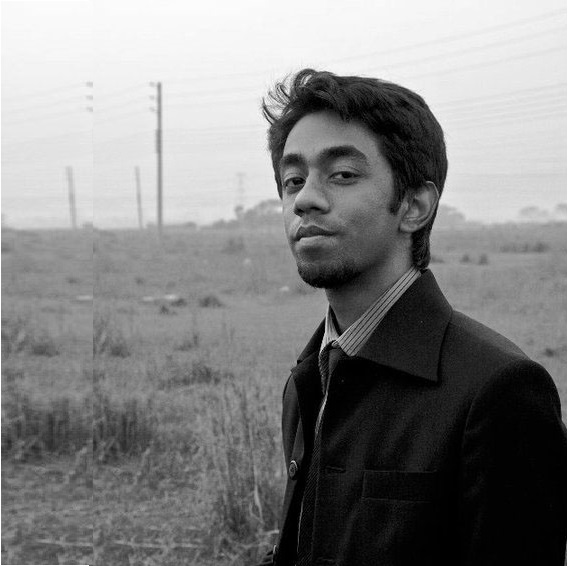 Hussain M Elius
Co-founder, Pathao
Age: 27
Elius started Pathao along with his friend Shifat Adnan (CTO) and 3 delivery agents in mid-2015. In just a year, the delivery team grew from 3 to over 60, with 5 fulfillment centers spread across Dhaka and branches in Chittagong, Sylhet, Khulna and Rajshahi. Today, Pathao handles over 500 deliveries a day and are continuing to grow steadily. The startup has raised an undisclosed sum and launched Pathao Rides, a motor-bike hailing service with a fleet of 200 bikes in Dhaka.
Ayman Sadiq
Co-founder, 10 Minute School
Age: 24
Ayman Sadiq is the founder of, widely popular, 10 Minute School, one of the biggest online learning platforms in Bangladesh. Ayman has graduated from IBA, University of Dhaka in 2016. He, a passionate teacher and learner himself, started 10 Minute School when he was still a student. Today his organization creates accessible educational content specifically designed to cater to the needs of Bangladeshi students aiming for all national and international examinations. 10 Minute School' allows students to learn (and relearn!) tutorials, practice from the follow-up tests, monitor their progress and compare it with others- all this completely 'FREE' of cost. Its video library currently has over 710 tutorials and expanding every day to cater to the growing needs of its 158,000+ subscribers.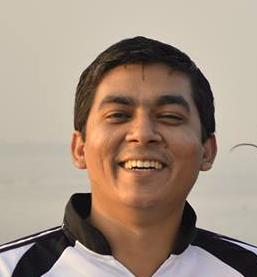 Adnan Imtiaz Halim
Co-founder, Sheba
Age: 32
Adnan Imtiaz Halim is the co-founder and CEO of SHEBA.XYZ, an on-demand service platform trying to change how we avail services from cleaning to housekeeping in Dhaka. Adnan, an engineer by profession, left his well-paid corporate job to start Sheba, today it employees over 40 people and growing rapidly. In 2016, the start plans to open up service both in different parts of Dhaka and is in the process of raising a second round of funding.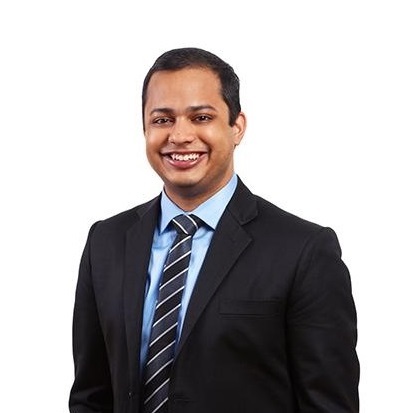 Minhaj Chowdhury
Founder, DrinkWell
Age: 27
Minhaj Chowdhury is a Bangladeshi-American and CEO/Co-Founder of DrinkWell, a social enterprise transforming Bangladesh's arsenic crisis into entrepreneurial opportunity through a micro-franchise business model. Drinkwell currently has a network of over 200 entrepreneurs operating across 5 countries with financing from USAID, GIZ, Nike Foundation, DFID, and international impact investors from Japan, US, Switzerland, and London. Minhaj has a degree in Public Health Studies from Johns Hopkins University in 2011. After graduation he won a Fulbright Fellowship and spent the next year in Dhaka, Bangladesh developing and testing three social business models across six villages as potential market-based solutions to the arsenic water crisis. He presented his findings to heads of Bangladesh Ministry of Health, UNICEF, WaterAid Bangladesh, Dhaka WASA, and the US Ambassador to Bangladesh. After his Fulbright, Minhaj spent 2 years helping public sector organizations design and deploy health insurance exchanges and data systems via Salesforce as a technology consultant. Minhaj aims to impact 5 million people by 2020 and 30 million people by 2030 via Drinkwell.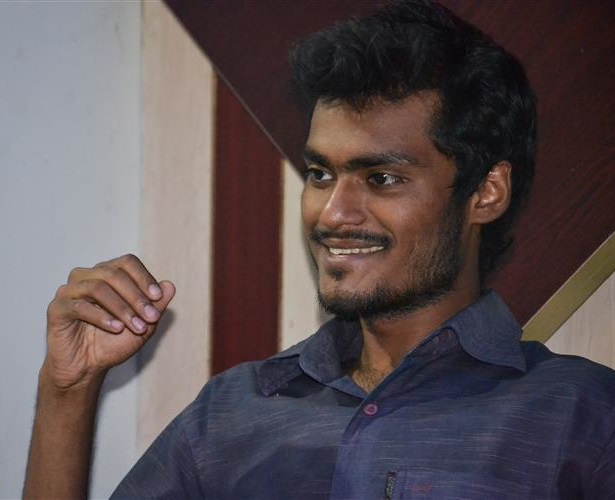 Shams Jaber
Co-founder, The Tech Academy
Age: 26
Shams Jaber is the founder of The Tech Academy, an alternative technology education center based in Dhaka, Bangladesh teaching children of young age coding and technical disciplines. At this young age, Shams has a more than interesting journey. He dropped out from university to start an alternative technology education institute in 2013 which failed despite huge appreciation from media, industry insiders, students, and parents. But he did not give up. Today, The Tech Academy is one of the fast growing startups in Dhaka changing the technology education in Bangladesh. Going forward, Shams aims to build country's first and largest technology education institute for children, from both privileged and underprivileged background.
This list is made possible in part by our friends at Ajkerdeal.com. Ajkerdeal.com is one of the largest online marketplaces in Bangladesh offering a huge collection of products while helping businesses reaching out to new consumers by using its platform. Please click here to know more about Ajkerdeal.com