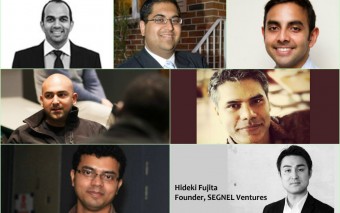 The Insiders List: The Most Active Early Stage Investors In Dhaka
Bangladesh's startup investment scene is becoming increasingly interesting. The country has just got an alternative investment act and increasing number of local and international VCs are showing interest in Bangladesh market.
It is not that startup investment never happened in Dhaka before. G&R, one of the first tech startups in Dhaka, got funded way before alternative funding act. YC and 500 startups both invested in Bangladeshi company [there is more to this] and 500 Startups just announced a new fund for Bangladesh, India and Sri Lanka. There are other funds as well, Aavishkaar, an impact VC based in India has also a new fund for Bangladesh along with few other markets. BD Venture and Fenox invested in startups even before venture capital provision in Dhaka. Now that Bangladesh has alternative funding act and number of startups is rising, you can expect that things will change dramatically going forward.
Dhaka has now more than a dozen venture capital firms and new firms are joining the space at regular intervals. Similarly, number of angel investors is also on the rise and this will dramatically change once we have few exists and success stories. However, for now we have put together a list of most active VCs and angels in Dhaka and we are calling it 'The Insiders List'.
Every list has its limitation; this one has too. There are probably VCs and angel investors we are not aware of, if you know anyone please do send us name and portfolio details to [email protected]
Venture Capital Firms/Institutional Investors 
IPE Capital: One of the most active VCs in Dhaka having investment in Genex, Cogent Bangladesh, BD Venture, Swisspro, and Smartkompare.
BD Venture Limited: One of the earliest VCs in the country having investment in startups like Sustainable Power Limited, EON Foods Limited and Doctorola. The firm also announced a new fund raising drive recently.
Bangladesh Venture Capital: Active in investing and has investment in 2/3 startups. However, we could not find the portfolio list.
Razor Capital: Has investment in Jetechao, an event listing platform in Dhaka and few more startups.
GP Accelerator: Country's first accelerator program for early stage startups. The program provides a seed investment of BDT 10 lakh for 10% equity and has already invested in 5 startups that attended its first batch early this year.
500 Startups: The US based Accelerator has investment in Chaldal and also announced a new fund for India, Bangladesh and Sri Lanka
Segnel Venture: one of the most active regional VCs having investment in Chaldal and CoderTrust. Co-founder Hideki Fujita is quite active in Bangladesh startups space, often attends local events and programs.
Chaldal: Just closed an investment in SmartKompare
Mind Initiative: Investment wing of SSD Tech, Mind Initiative is one of the most active investors in Dhaka having investment in Chorki and eCourier.
Fenox: Fenox has investment in Priyo.com, Handymama, shohoj.com and recently also started its formal operations in Dhaka.
Brummer & Partners: Active in Dhaka's investment scene with their Frontier Fund. However, we could not find list of investee companies.
Osiris Fund: Sources said, invested in 3 companies. However, we are yet to verify the information.
VIPB: Usually invest in loan mode and currently developing products for VC and also got the VC license under Alternative investment act.
IFC: Has investment in BKash and few more and also provides loan at lower interest rate.
Bill & Melinda Gates Foundation: The largest private foundation in the world, founded by Bill and Melinda Gates, has investment in bKash and has also shown interest in few other local companies.
DEFTA Partners: The San Francisco, California based Venture Capital firm has investment in BracNet and Bangladesh Petrochemical Company limited (BPCL). [h/t: Mr. Khadem Yusuf Rippon] 
Angel Investors
Mohammed Adnan Imam: One of most active investors in Dhaka having investment in IPE Capital, NRBC Bank, Inflection Ventures, Genex, G&R, Chaldal, backpack and few more in Bangladesh, UK and Silicon Valley.
Sajid Islam: Founder of hubdhaka has investment in Chaldal and is one of the most active contributors to Dhaka's growing startup ecosystem.
Tanveer Ali: Has been one the most active VCs having investment in G&R, Gateguru [exited], Chaldal.com, Mattermark, and more. You may see the full list here.
Fayaz Taher: Has been very active in Dhaka's startup scene from the early days having investment in LightCastle Partners and Magnito Digital
Asif Rahman: Founder of AR Communications is one of the early backers of 3rdBell Entertainment and Geeky Social.
Shahriar Haque: Recently invested in Color Talking
Nash Islam: Former CEO of G&R and founder of Vallie is also a prolific investor having investment in Vidcaster, TigerTrade, BackPack and few more. You may see the full list here.
Sajid Rahman: The newly appointed CEO of Telenor Health is a prolific investor having investment in famous Silicon Valley startups like Classpass, uBeam, Shyp, Bluesmart and more. He is also an investor at SD Asia. You may see his portfolio here.
Samad Miraly: Active in Dhaka's startup scene but we could not find the list of investee companies.
Fahim Mashroor: The Founder of BDjobs and Ajkerdeal has invested in few early stage companies but we could find the list of investee companies.