6 basic entrepreneurial skills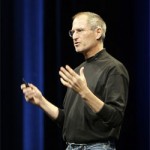 Entrepreneurship is a combination of different sets of tasks and responsibilities. We often see in a Startup business the initiator often do everything. As a beginner he attends the meetings, organizes people to work on, creates strategy, discusses problems & solutions, communicates frequently with different types of people and shares his story with people to get help and support from them. As entrepreneur has to do all different types of tasks he becomes jack and master of everything or he has to be. To be successful an entrepreneur must develop a set of most crucial and indispensable skills.
Communication: Communication is the most crucial task an entrepreneur has to do in his/her life. Entrepreneur often has to communicate with a variety of type and number of people. To become successful and make the things work one must have excellent communication skill. Now communication is highly diversified and complicated compared to earlier as a result of invention of numerous types of communication media. An entrepreneur must practice and put conscious effort to improve his/her communication skill. One should have excellent written, oral along with other social media communication skill to reap the crops of success.
Organizing: A Startup business often required a lot of organizing tasks. And a startup entrepreneur often work with a lot of people. Arranging different types of programs and dealing with different types of people required considerable organizing skill.
People Management: In a startup firm what is matter is not money rather it is people. And managing people effectively is one of the most difficult tasks in world. Understanding psychology of people and motivating them by delivering right pitch is a must have skill for an entrepreneur.
Networking: As large and strong network you have as powerful you are in this over connected world. An entrepreneur who wants to be successful should make a continuous effort to expand his/her network and also should master in better using of those networks.
Story Telling: People love to listen story. People love to be seduced and emotional. Story matter. Story telling is also mater. For entrepreneur is a priceless asset. How beautifully you can craft your story, how effectively you can deliver your pitch and how better you can chose the right time for telling your story- all matter to be successful.
 Public Speaking: Words inspire us. We like orator. Often in the human history orator placed the most respectful and powerful place. An entrepreneur must develop public speaking skill to inspire and persuade people around him/her.
The following two tabs change content below.
Co-founder
at
Future StartUp
Ruhul is an Entrepreneur and Writer. Currently, He is a co -founder at Future Startup and looks after the operations of the company. His first book 'Rethinking Failure: A short Guide to living an entrepreneurial life' came out early this year. Previously he cofounded and Managed, Good&Green at New Vision Bangladesh Limited. He has written for The Financial Express, Dhaka Tribune, Bangladesh Brand Forum, Business Times and The Practitioner Hub. Ruhul has been named by the Daily Star as one of 15 young people who are inspiring hope in Bangladesh early 2015.
Latest posts by Ruhul Kader (see all)
Have your say!
comments