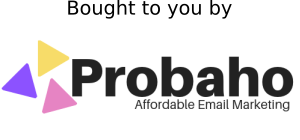 Ravid Chowdhury is a Partner at RC Ventures, one of the active venture firms in Dhaka investing in technology companies with a portfolio including Pathao, Truck Lagbe, KajKey, EndingScene, and Jitun. As for Ravid, he has led and sits in the board of multiple startups in Bangladesh. Prior to venture capital, he worked in Private Equity for a few years in New York and Hong Kong. He was the first CFO of Pathao and led the company through several funding rounds including the GO-JEK investment.
In this excellent interview, Mr. Ravid talks with Future Startup about his journey to venture capital, his thoughts on investing in early-stage companies, how RC Ventures came into being, the state of RC Ventures operations today, what he looks for in founders and teams before making an investment, the sectors he is bullish about, how RC Ventures works with investee companies, tips for founders raising investment, his experience of investing in startups in Bangladesh, his lessons from working with early-stage founders over the years and much more.
Register to read this article in full and more insight articles!
By registering, you will be signed-up for an account which gives you access to our premium stories published a few times a week and archives of all our premium stories. You will also receive a daily newsletter sent to your inbox. To unsubscribe, please visit the profile section in your account. We have a strong privacy policy. We will never share or sell your data to anyone.
What you get
In-depth actionable analysis
In-depth analysis on startup, business and technology scene in Bangladesh that you would not find anywhere else.
Daily and weekly newsletter
Get our daily and weekly newsletter with our most important stories directly to your inbox.