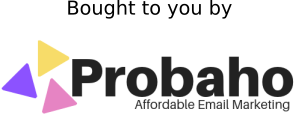 Sabbir Ahmed is the co-founder and Managing Director of KajKey. KajKey is a freelance marketplace based in Dhaka that connects businesses and individuals with freelancers. KajKey claims to be the first Bengali language freelancing platform in Bangladesh.
We recently caught up with Mr. Sabbir, to learn about his path to entrepreneurship, how KajKey came into being, what is KajKey and what it does, how KajKey operates, the state of KajKey's business today, its ambition going forward, the lessons he has learned from his journey so far and much more.
Register to read this article in full and more insight articles!
By registering, you will be signed-up for an account which gives you access to our premium stories published a few times a week and archives of all our premium stories. You will also receive a daily newsletter sent to your inbox. To unsubscribe, please visit the profile section in your account. We have a strong privacy policy. We will never share or sell your data to anyone.
What you get
In-depth actionable analysis
In-depth analysis on startup, business and technology scene in Bangladesh that you would not find anywhere else.
Daily and weekly newsletter
Get our daily and weekly newsletter with our most important stories directly to your inbox.