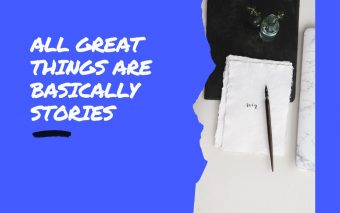 Introducing Brand Story: Branded Content Marketing That Works
All great things are basically stories
Promote your brand/product and services to thousands of founders, entrepreneurs, C-level executives, investors, business and tech professionals, reporters, and makers every month in Bangladesh.
What is Brand Story?
Brand Story is a new branded content marketing product from Future Startup.
It is a new way to promote your company/brand/product/services to Future Startup audience through telling intelligent story i.e. native ad, thought leadership articles, explainers or reviews.
You may also offer deals and a special discount in the same article.
Using paid brand Story you can:
Educate and engage existing customers
Create shareable content that attracts new customers
Get new customers via search engine optimization (SEO)
Demonstrate your company's credibility to potential customers
Build intent and drive lead generation efforts
Educate the market and build awareness with a powerful native story
Build a meaningful relationship with your customers
Build trust
Build thought leadership
Get noticed by influencers
Why would I promote my company/product on Future Startup?
Over the past years, customer behavior has changed. Today, the more a customer need to know about your product before they make buying decision, the more they'll first look for educational and informational content on it.
And they'll do that through Google or other search engine.
Search engines take them to contents that is articles, blog posts, etc. Contents are therefore how companies surface their knowledge, educate customers, build relationship and ultimately make sales.
The best part about content is that it pays dividends both in short and long term. Your posts don't lose value, if they don't become outdated, and may in fact rise in search rankings over time. In fact some of our content marketing works have proven to be hugely effective for our clients. You may exmaples here and here.
Contenet marketing is the long-term capital investment of growth marketing.
Even if you fail to acquire users with your content, it can at least build awareness, educate, and improve retention among existing customers. Great content that educates and entertains increases customer loyalty to brand.
Future Startup is a publication for entrepreneurs, founders, investors, business and technology professionals, engineers, designers, marketers, intellectually curious people, and early adopters from small startups to big conglomerates.
Your brand will appear alongside stories of makers and doers, innovative startups and companies and industry insights read by thousands.
FS native Brand Stories attract thousands of views and clicks from decision-makers and influential people in business, technology, and finance in Bangladesh.
We call our readers EIMST – entrepreneurs, investors, innovators, marketers, strategists, and technologists. By putting your brand in front of our audience you are reaching the most sought after target audience.
How does Brand Story work?
We offer three types of native branded stories at FS:
Custom Branded Content
Hosted Branded Content
Promoted Product
As for workflow, we have developed a standard process that starts with understanding the problem. Find our complete process below:
1. Understanding the Target Audience and Objective:
FS Storylab team works closely with brands and marketing teams to build a target audience profile, understand how you want to reach out to them and the message that you want to send.
2. Strategy Design
Based on target audience profile and object, FS Story team designs a content strategy that works.
3. Craft Custom Stories
Our research and content team work with your to craft original content that will resonate with your audience and bring you expected results.
4. Content Distribution
From there, we work hard to take your content to as many people as possible using FS platforms including our website, social media platforms and newsletter, etc.
5. Measure Performance
Finally, our team generates reports after tracking performance against important metrics to ensure you reach your goals.
Examples and some of our previous work
Over the past months, we have worked with a handful of brands including OnnoRokom Group, Khaas Food, Genex Infosys, Kormo, IDLC Finance, Evaly, Geeky Social, WebAble, Chaldal, Dhaka Bank Limited, Green Delta Insurance Company, BDjobs Training, Ajkerdeal, PriyoShop, Handymama, Styline among orhers. You may see some of our previous works here.
How much does it cost to promote my product?
Prices are ultimately based on demand. Please contact us to reserve your spot and learn more about our pricing.
Contact us
Please fill out the form below, we will get in touch with you.