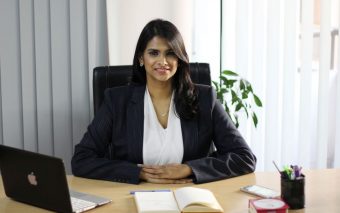 One Tip For Founders Trying To Raise Investment
Praava Health Founder, Managing Director, and CEO, Sylvana Quader Sinha, explains what it takes to raise investment.
Just don't give up. It requires a lot of patience and a really thick skin. You can't take anything too personally although you've devoted your blood, sweat, and tears into building your company. Because other people's choices aren't necessarily a rejection of you.
An investor may choose not to invest in your business for a lot of reasons. Their money might be tied up somewhere else or the timing might not be right on their end.
It is really about persistence and not giving up in the face of rejection. I think that's the name of the game, whether fundraising or any other aspect of the daily challenges of building a company.
Don't shy away from reaching out to people. I'm relentless in following up with people who offer introductions or help. And I think you have to be if you want to build a business. Because this is something that requires so much more of everything you need than what you can imagine. And many people genuinely want to help someone who is doing something worthwhile. If you reach out to people, most of them would like to support.