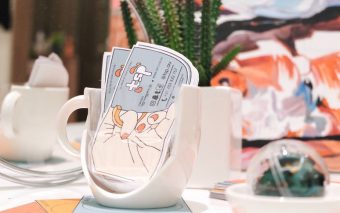 Our 05 Must Reads On Corporate Innovation, Strategy And Optimizing For Growth
There are very few people in Dhaka's internet entrepreneurship space quite as important — or as influential — as Fahim Mashroor, the Founder, and CEO of Bdjobs.com, country's first online job portal, and Ajkerdeal, one of the fast-growing ecommerce companies in Dhaka.
He has built one of the first successful local internet companies in Bangladesh. And he is now building one of the important ecommerce companies in Dhaka. On top of that, Mr. Mashroor continues to influence tech ecosystem with his critical opinion, pro-bono support to founders in the form of mentorship and angel investment (s) in early-stage companies.
In this immensely fascinating interview, Future Startup's Ruhul Kader sits down with the most influential internet entrepreneur in Dhaka to pick his brain about the future of the industry, the future of Bdjobs, the future of Ajkerdeal, its mobile-first strategy and ambition going forward, what makes an ideal entrepreneur and contemplates what future may bring for the tech industry in Bangladesh, his management philosophy and what makes a good life.
M. Manjur Mahmud, Director and Chief Operating Officer, DataSoft Systems Bangladesh Ltd, on his childhood and how his upbringing in an ambitious middle-class heartland of the 70s shaped his life, influence of his father on him, his journey from the Elephant road to the Fergusson College in Pune to what he is doing today, how he ended up at DataSoft, how DataSoft has grown from a 50 people team to over 1000 people team having offices in the US, Japan and Europe and serving clients from over 22 countries, how Datasoft changed its business model from a project-based model to SaaS and fixed its cash flow challenge, why execution is the key to growth, the relationship between achievement and discipline, how habit improves our lives and much more.
Syed Moinuddin Ahmed, Managing Director of GD Assist, Additional Managing Director and Company Secretary of Green Delta Insurance Company Limited, on his childhood and how his upbringing in a middle-class household shaped his life, influence of family values like discipline on our later life, his journey from Southeast Bank to what he is doing today, how he ended up at Green Delta Insurance Company LImited and his work at GIDC, Green Delta's foray into digital insurance, how Green Delta is devising new strategy to grow its business, the beginning of GD Assist, how GD Assist has achieved a double digit growth, why execution is the key to growth, the relationship between achievement and discipline, and much more.
Nazim Farhan Choudhury, Managing Director of Adcomm Limited, runs one of the oldest and largest full-service advertising agencies in Bangladesh. Started his career in advertising in 1994, Mr. Farhan is considered as one of the most influential admen and entrepreneurs in the country. As the world of agency business experience a rapid change, he has doubled down on transforming Adcomm to meet the challenges of the new digital age, reshaping its positioning in the market, attracting fresh talents, and digital while also pushing Adcomm to become more customer-focused, innovative, and collaborative.
Tanvir Haider Chaudhury is the Chief Executive Officer at Kazi Food Industries Ltd. Prior to joining Kazi Food, he was a senior banker and worked at Standard Chartered Bank for 17 years.
Since his appointment as Chief Executive Officer in May 2013, Mr. Chaudhury has been instrumental in growing Kazi Food's ice-cream business, establishing Bellissimo as a premium ice-cream brand in the market, launching new brands and SKUs and product line. He and his team at Kazi Food Industries have expanded to new territory, have successfully launched Kazi Farms Kitchen, which has become the number one frozen food brand in the country, and grown Kazi Farms Kitchen's franchise business to over 110 outlets in less than four years and built a solid operation to support its consistent growth.
In this wide-ranging interview we talk about: his journey to what he is doing today, how his early life experience shapes his worldview, the beginning of his professional career, his work at Kazi Food Industries, the current state and future of Kazi Food Industries, future of Ice-cream and frozen food business in Bangladesh, what does it take to grow a business from scratch, mental models, teamwork, leadership, staying motivated, life and much more.
Photo by Geraldine Lewa on Unsplash