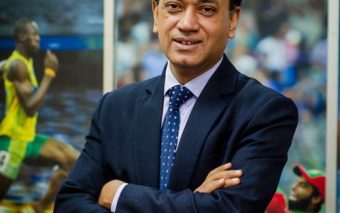 FS Weekly Digest: The Insights You Missed This Week
Enjoy our latest episode of insights from this week.
This is an important (and much needed) move for Doctorola for several reasons including the fact that it has the ambition to become a healthcare services platform. And as I mentioned above, this is Doctorola's first attempt at walking that path of becoming a true healthcare platform. Without any doubt, the stake is pretty high, although Doctorola launched the product to relatively low fanfare. I suspect that Doctorola is well aware of the challenges it is going to face with e-sashto and it wants to see the response.
Doctorola, as a company, has a great brand recognition in the market and equally great reach across the country. It has a huge following, thanks to its regular healthcare related programs and contents, and its doctors' appointment service continues to grow although revenue from that business remains meager. However, this brand recognition can prove a real advantage for the company in making e-shasto work.
This is why this move to the consumer market is so important for Doctorola. I suspect the company will launch a few more products in the coming days to prove the fact that it has built the foundation over the years to turn itself into a platform.
Since his appointment as chief executive officer of Telenor Health in 2015, Sajid Rahman has been instrumental in spearheading the launch of a host of paid subscription products, has successfully positioned Tonic, the flagship product of Telenor Health, as the ultimate healthcare bundle brand in the country, and has significantly grown the user base, with a focus on global expansion.
We first interviewed Mr. Rahman, as the CEO of Telenor Health, in 2016 (it is a brilliant read, you may find it here) and recently Ruhul Kader sits down with one of the most dynamic and powerful tech CEOs in the country to find out what happened at Telenor Health in 2017 and to pick his brain about the strategy of Telenor Health, the state of its business today and ambition going forward, future of health-tech in Bangladesh, startup ecosystem in the country (Mr. Rahman is a prolific angel investor himself), and his lessons from 2017 and contemplates what 2018 may bring for the tech industry in Bangladesh.
Over the past several years, Bdjobs Training has secured a position of the pioneer for itself in the training and skill development space. The spin-off of Bdjobs.com, the country's largest online job marketplace, has a long way to go and has a lot of room for growth, but there is no denying that it has played a pivotal role in inspiring a whole lot of other institutional initiatives around training and skill development.
In 2006, Mofidul Alam Saikat, now General Manager of Bdjobs Training joined the organization when it was slowly eyeing expansion. Since he joined the organization, he has played a pivotal role in growing Bdjobs Training's business, has built a sustainable operation which continues to grow, has grown the number of training programs and improved the overall quality of its training.
Recently Future Startup's Ruhul Kader spoke to Mr. Saikat to find out and understand the state of Bdjobs Training, its evolution over the years, how it has attracted users over the year and grown, why awareness and understanding remains a key challenge to the growth of training and skill development space in Bangladesh, future plans of Bdjobs Training, and the future of skill development in Bangladesh.
Since launching Flight Expert in mid-2017, Salman Bin Rashid Shah Sayeem has successfully positioned the company as a leading OTA in the country, from what began as a modest operation of a three people team. Flight Expert has now a team of over 25 people and it has a widespread brand awareness in the market. While Mr. Salman started with a team of fresh lieutenants, over the past months he has assembled a team of creative first-timers and experienced industry insiders which has meaningfully helped Flight Expert position itself as a destination OTA for a growing number of people.
Travel is a $7 trillion dollar industry globally. In Bangladesh, it has been seeing a steady growth over the past couple of years, an increasing number of Bangladeshis are now traveling overseas (formal outbound travel expenses was $436.4 million in FY16) and the industry is just getting started, in every meaning of the word. Put that together with OTA, the future of OTA business can only go one direction and that's exponential growth.
Recently, Future Startup's Ruhul Kader sits down with, Salman Bin Rashid Shah Sayeem, Founder and CEO, Flight Expert, one of the young and dynamic travel-tech CEOs in the country to find out more about and understand Flight Expert and to pick his brain about Flight Expert's journey, the state of its business today, long-term strategy and ambition and future plans, future of OTA and travel-tech in Bangladesh and his lessons from his journey as a young entrepreneur and CEO and contemplates what future may bring for the travel-tech industry in Bangladesh.
Md. Moinul Islam is the Director, HR at ACI, one of the largest and most important conglomerates in the country. Mr. Islam was born and bred in Chittagong. Growing up, he was greatly influenced by his Grandfather, who was a teacher by profession and his father, who was a teacher by heart. Philosophical discussion around life and life's meaning was a commonplace thing. In University, he studied Pharmacy, then most in-demand major at Dhaka University, but his natural inclination was more towards teaching and helping people to train and grow which eventually led him to build a career in HR. Since he joined ACI, he has been on the go, experimenting with new ideas to improve productivity to identifying better ways to help people find fulfillment at work and creating an environment of continuous learning and growth.