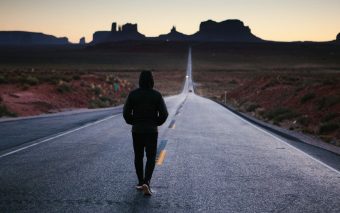 The Art Of A New Beginning: 13 Beautiful FS Interviews Of Young Bangladeshi Business Leaders To Inspire A New Beginning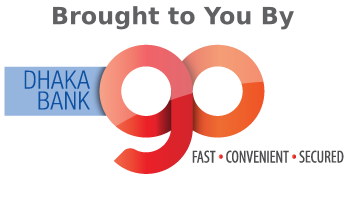 Does time fly faster nowadays? Or is it because we live in a world of endless technological changes time always seems to be fleeting? Whatever the reason may be, we often find it quite difficult to cope up with the transient nature of life. But, even amongst the busiest of times, we need to find the time to sit down and ponder upon our lives and the decisions we've made.
As we start a brand new year which has 365 brand new days, 8766 brand new hours, what better way can there be than starting it with a deep breath and mindful reflection on our ambition and life and what we want to become at the end of this year. We hope these interviews will inspire you to do exactly that, looking at your life through the lives of others. To a brilliant 2018!
Saleh Mujahid is the Chief Executive Officer at Eastern Cement Industries Limited and Doreen Developments Limited, two concerns of Doreen Group.
Mr. Mujahid has an interesting story and a diverse career spanning multiple industries and countries. Prior to joining Doreen, he worked at Bata, Meena Bazar, Otobi, and ACI. He is also an author of multiple popular poetry and short stories books.
Mr. Mujahid was raised mostly in Dhaka. In his youth, he was heavily involved in progressive politics, literature and anti-establishment student movements which contributed to shaping his worldview and informs his way of looking at the world even these days.
He studied at Dhaka University for a brief period before dropping out to pursue student movement full time and then, albeit when reality hit in, attended Dhaka City College to complete his B.Com and went on to do an MBA from IBA.
In this interview, Mr. Mujahid walks us through his early life and upbringing, reflects on his journey to what he is doing today, his several decades of career spanning multiple companies and important roles, trials and tribulations he has had to face throughout his career, shares his thoughts on leadership and strategy, talks about his work at Doreen Group where he leads Easter Cement Industries and Doreen Developments, the current state of the companies and his ambition for the companies going forward and the future of cement, real estate and textile industries in Bangladesh, discusses the incredible importance of building a solid culture, discusses his management philosophy, explains his ideas for being an effective CEO and growing a business, and reflects on why working hard is the antidote to life's challenges and why it is important for us to understand that importance of any meaningful work does not depend on its popularity or extrinsic recognition of it.
Founder and CEO of Brain Station 23, Raisul Kabir (one of our innovators under 35, 2016), recalls his serendipitous journey to becoming a programmer, although he studied EEE in university, and then an entrepreneur, talks about the early days of Brain Station 23, one of the top ten software companies in Bangladesh, importance of having a vision bigger than yourself, reflects on mistakes he made, lessons he learned, shares his plans for Brain Station 23 in the coming years, offers suggestions for people who want to raise investment in Bangladesh, and discusses the importance of focus and dedicating our life to one thing at a time.
Rezaur Rahman Khan aka Piplu R Khan is an international ad filmmaker and Founder of Applebox Films. In his decade-long career, he has worked with some of the biggest brands, from Grameenphone to Unilever, and agencies in Bangladesh as well as in the Bombay.
He is considered as one of the powerful ad film directors in the country and is known for his distinct approach to storytelling and bringing "realism" in his films that explore treasures and trials of life and living in order to connect directly to the heart of the audience. His works have been noticed and featured on prestigious platforms like adforum among others.
Future Startup recently sat down with Mr. Khan to know more about his journey to filmmaking, how he operates as a creative entrepreneur, trials and tribulations of his journey, his take on the creative industry in Bangladesh, origin and the future of Applebox Films (cue: Applebox is in transition), the new world of advertising and storytelling, what makes a great story, his thoughts on creativity, social media, path to creative success and life.
This is a sublime read in its entirety – poignant, altogether magnificent, and thoroughly invigorating. I invite you to peek inside the brilliant mind of Piplu R Khan.
Didar Islam is the founder and Managing Director of Solaric. In simple, it is the SolarCity equivalent of Bangladesh. Started six years ago, Solaric has been revolutionizing the solar energy space in this part of the world with its innovations and better products. The 200 person company has a growing business spanning multiple countries including Singapore and Myanmar, launched three highly innovative products in Bangladesh and raised two rounds of funding. The ambition is to be in 10 markets in the next five years.
Mr. Islam is a deeply passionate person. Soft-spoken in nature, when he speaks he closes his eyes and speaks in full sentences often absorbed in his own train of thoughts. Prior to starting his own business, he worked a host of sectors starting from Academia – he started his professional life as a teacher at BUET which he left after a year to pursue higher studies in the US – to private sector both in Bangladesh and the US.
In this interview, Mr. Didar Islam illustrates his journey to what he is doing today, how Solaric came into being, its expansion plans and product strategy to difficulties he had to face due to the lack of support system for early stage companies to how openness defines Solaric's internal culture and why finding right people remains a key challenges for his company and shares his ambition for Solaric over the next few years that includes expanding into few other markets and introducing its Solar rooftop technology, discusses the metamorphosis that the energy sector is going through and his views about the future of the sector and reflects on his management philosophy, hard work of entrepreneurship and why deeper meaning and greater satisfactions of life comes from building something meaningful that changes lives.
Despite being a new entrant to Bangladesh's fast-growing mobile phone industry, Transsion Bangladesh has managed to build a strong presence in the market. In this interview, Rezwanul Hoque, CEO of Transsion Bangladesh talks about his company, the growing competition in the industry, and reflects on his journey and the ephemeral nature of life.
The recipient of South Asian Business Excellence Award 2017 as the Best CEO in FMCG (Food and Beverage category), G M Kamrul Hassan is the Chief Executive Officer at IGLOO, the leading ice cream brand in the country.
Here, Mr. Hassan walks us through his several decades of career spanning multiple companies and important roles, talks about current state of the company and his ambition for IGLOO going forward. He also shares his thoughts on leadership and strategy, and on the futile nature of complacent result and the limitation of shortcuts.
[
Read the full interview here
]
A Message From Dhaka Bank Limited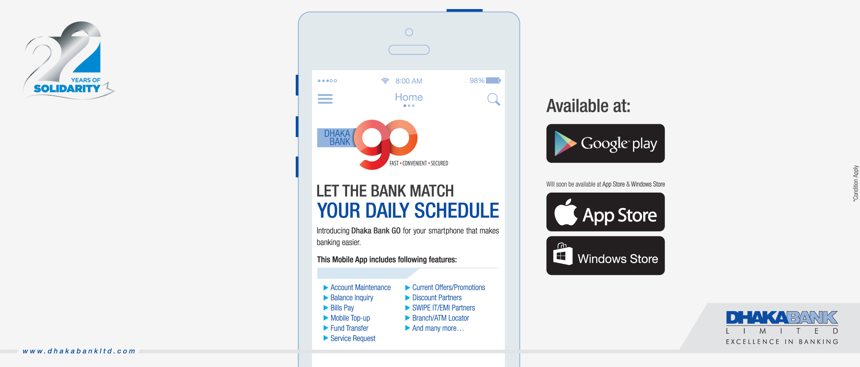 INTRODUCING DHAKA BANK GO – LET THE BANK MATCH YOUR DAILY SCHEDULE
Dhaka Bank Go gives you secure access to your Dhaka Bank Accounts and Credit Cards and other exciting facilities from your mobile devices anytime, anywhere. Explore and enjoy the infinite opportunities. Learn more here.
Mridul Chowdhury is the founder and CEO of mPower Social Enterprises. After his post-graduation from Harvard University, he made a conscious decision not to pursue a conventional career- "throughout my life, I have often ended up taking the path less traveled"– which eventually led to the founding of mPower.
In this interview, Mr. Chowdhury takes us through his journey with mPower and how it is approaching the next phase of growth, his strategy for dealing with self-doubt and stress that comes with being an entrepreneur. Here he also discusses the metamorphosis that the development sector is going through and reflects on why our deeper meaning and soul-satisfying joy comes from taking the uncharted path and bringing about enduring change.
Shaer Hassan is the founder and CEO of Nascenia, a software solutions provider based in Dhaka. Shaer is an original thinker. He is one of the least intimidating persons you would ever meet. In this interview, Shaer Hassan illustrates how Nascenia approaching its next phase of growth and its global expansion plans. He also shares with us his thoughts on his management philosophy and why greater satisfactions come from passionate perseverance.
This interview offers a rare window into the inner workings of one of the fast-growing and award-winning technology companies in the country. It is also a positively insightful and transcendent account of human endeavor and experience of building a business from scratch.
Riyad Shahir Ahmed Husain is the CEO of Dhaka-based digital marketing company Magnito Digital, one of the earliest digital marketing companies in Dhaka.
In this introspective interview, Mr. Husain tells us about the current state of Magnito Digital and its ambition, his take on growing competition and challenges in digital marketing. He reflects on the incredible importance of having good partners, shares his ideas for being an effective CEO, building a sustainable business, and dealing with stress and challenges as an entrepreneur.
Ridwan Hafiz, co-founder of Dhaka-based digital marketing agency Analyzen, has an interesting entrepreneurial story. The kind we don't come across often in our context. He studied engineering which he found too much for him to take and then went on to start a digital marketing agency instead with his friend Sumit Saha. That too in 2008 when there was very little understanding about digital marketing in the market. It was a tall order to make it happen. As expected, things did not go that well initially. But the two endured. After graduating from BUET, he had to take up a sales job at Banglalion while working part time on Analyzen to make the company stable enough so that it could afford him. After a few years of struggle, from 2010-11, things started to get better and since then Analyzen never had to look back. "Things often change. Good days come. It takes time but it certainly comes. Your job is to endure and stick to it", says Hafiz. Today, after nine years, Analyzen has a thriving business spanning multiple countries including Singapore and Myanmar, a brilliant team of almost 100 people whom Mr. Hafiz gives all the credit for what Analyzen is today and an ambition to become a truly global digital marketing agency from Bangladesh.
In this interview, Mr. Hafiz speaks with Future Startup about his journey to what he is doing today, initial challenges Analyzen had to face, talks about Analyzen's international expansion plans and independent product strategy to how horizontal structure defines its internal culture, discusses challenges in the digital marketing industry in Dhaka and major trends in the space and shares his ambition for Analyzen over the next few years, how he deals with stress and self-doubt and his management style and reflects on why finding joy in our work makes us more effective as professionals and why enduring difficulties is an elemental feature of entrepreneurship.
Rasel Ahmed is the Founder and CEO of SystemEye Technologies Limited, a hardware and technology solutions provider based in Dhaka. In 2008, Ahmed, a fresh graduate from Rajshahi University where he studied philosophy, came to Dhaka and took his first formal job at a local software company where he used to get a monthly salary of BDT 6,000. He took the job passionately and gave his hundred percent. Although he joined in a software sales position he had to attend customer support work that would usually take long hours after office but Ahmed always regarded it as an opportunity to learn, "I never felt bad for doing extra work and never said that this is not my job because I preferred the learning opportunity", he tells us.
In this interview, Ahmed recounts his journey from his first job to starting his own company, discusses how SystemEye Technology is doing today and his plans for the company, reflects on the importance of loving your work, no matter how minuscule it seems, and giving your best to whatever responsibility you undertake.
Zubair B.A. Siddiky is the Co-founder and Managing Director of Foodpanda (stylized foodpanda) Bangladesh. Over the past few years the company, which launched its operation in Dhaka in 2013, has grown significantly.
Food-tech, which includes among other things food delivery and restaurant discovery services like foodpanda, is an interesting business. In Dhaka, we have a host of players in the space working in different verticals from restaurant discovery and reservation to food delivery to homemade meals marketplace. In our neighboring market India, it is a big business having players like Zomato and Swiggy among others.
Foodpanda is an important player in Dhaka's food-tech space for several reasons. It is part of the world's largest online food delivery group Delivery Hero. Over the past few years, the company has built a solid business while expanding its operation in two more major cities apart from Dhaka. It just revamped its platform and launched its foodpanda for business service in Dhaka.
In this interview, Zubair Siddiky tells us about his journey to what he is doing today, talks about foodpanda, its current state, challenges, organizational culture and future ambition, discusses automation and major technology upgradation and how data informs almost every decision at the company, shares his thought on overall food delivery business in Bangladesh and key to this business, illustrates his management philosophy and explores the eminent importance of believing in your work and leading by example while building a startup and why ego is the enemy on our way to achieving great things in life.
Masud Parvez Raju is the founder and CEO of Caretutors.com, an online tutor matching platform based in Dhaka. Started in 2012, Caretutors.com is now one of the largest online tutor providing platforms in the country. The platform has now over 50,000 tutor's profile and receives over 600 queries per month.
Mr. Raju is a relentless learner and a passionate entrepreneur. He started Caretutors when he was in university to solve a personal problem of finding tuitions for himself and tutors for students and teachers. When he graduated, Caretutors was not in a position to accommodate him as a full-time employee, instead, he took on a full-time job at a leading advertising agency in Dhaka, where he worked for two years while working on his business on the side.
Caretutors initially started with matching tutors for academic subjects only such as teachers for K12, SSC, HSC etc and now slowly expanding into other areas covering a wide variety of subjects from academic to skill-based areas like music and cooking. This is an interesting idea given that often finding teachers or trainers is a challenging affair and the market for such a business is infinitely big. Over the past years, the startup has grown significantly, from a team of a two-person team to a team of 12 and has expanded to Chittagong and also exploring further expansion plans.
We recently sat down Mr. Raju to learn more about his entrepreneurial journey, which still is a challenging pursuit for young people in Bangladesh, why he started a tutor matching platform, the early challenges that he had to endure, the current state of Caretutors, its challenges, business and growth strategy, and his ambition for the venture, how he deals with challenges as an entrepreneur and his personal development strategy and his lessons from his journey so far.
Cover photo: Photo by Tegan Mierle on Unsplash