Life's Work: An Interview With Rasel Ahmed, Founder and CEO, SystemEye Technologies Limited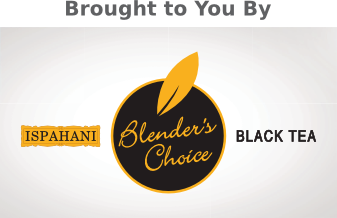 Rasel Ahmed is the Founder and CEO of SystemEye Technologies Limited, a hardware and technology solutions provider based in Dhaka. In 2008, Ahmed, a fresh graduate from Rajshahi University where he studied philosophy, came to Dhaka and took his first formal job at a local software company where he used to get a monthly salary of BDT 6,000. He took the job passionately and gave his hundred percent. Although he joined in a software sales position he had to attend customer support work that would usually take long hours after office but Ahmed always regarded it as an opportunity to learn, "I never felt bad for doing extra work and never said that this is not my job because I preferred the learning opportunity", he tells us.
In this interview, Ahmed recounts his journey from his first job to starting his own company, discusses how SystemEye Technology is doing today and his plans for the company, reflects on the importance of loving your work, no matter how minuscule it seems, and giving your best to whatever responsibility you undertake.
Future Startup
Where did you grow up? Please tell us about yourself and your journey to what you are doing today?
Rasel Ahmed
I attended Dhanbari Nawab Institution in Tangail for school and did my HSC from my HSC from Madhupur Shahid Smrity Secondary & Higher Secondary School in 2002. During my college life, I worked for one of our uncles who started a computer shop in our village offering services like photocopying, composing etc. I spent, along with two of my friends, my entire college life in that shop working for free.
We did not ask for money. We used to enjoy the work and considered it as an opportunity to learn and develop skills and as something that would benefit us later. In fact, I developed a very good computer skill from there.
I completed my HSC in 2002 and sat for admission test. Unfortunately, I did not get a chance at any university. I wanted to attend a public university, so I took a year off instead of opting for any other option. I took a part-time at the computer shop while also studying for the second time admission test. During this time, I managed to develop my skill in photoshop and other aspects of computing.
I sat for the second time admission test in the 2003-04 session. This time I got the chance at Rajshahi University in Philosophy Department. I was not concerned much about the subject, rather I wanted an education. However, things were not that simple. More so because I wanted to pursue a private sector career. Given my ambition and career plan, Philosophy was not a fitting major for me. Moreover, the number of people who would inspire you would always be less than the number of people who would feel down. People would tell me that I needed a business administration degree to build a career in the private sector. The only problem was that I did not get a chance to study BBA. Philosophy did not make a good impression but I had to find a way out for me.
So from the beginning of my university life, I consciously started to invest in my personal development. I took every opportunity that I got to improve myself. At Rajshahi University, we had a wonderful platform called Rajshahi University Newspaper Readers Forum (RUNRF), the only career oriented organization at RU. It is now Rajshahi University Readers Forum.
It was quite popular and respected. The university authority also used to allocate budget for it. I got involved with the RUNRF from the first year. It was a very formal organization. It had a 21 members executive board. We had to maintain formal time office time. The club used to enjoy a high regard from the University. The founding president of the club, Mr. Arif Hasnath, is now a BAWTA Joint Director. We also used to have a special privilege to VC sir and other faculties and would receive easier access. It was a great opportunity to prepare myself for professional life. It RUNRF where I developed my organizing capacity and people skill that helped me in my later life. I was very active at RUNRF and used to teach students computer. I later became the president of the club.
In 2007, Government launched NID project. I was a fourth-year student at that time and came home on a long vacation. Recruitment for NID project was going on and there was an interview board in our area for the recruitment. They were hiring for operator and team leader positions to run local National ID registration process.
Since I had time at hand, I decided to try. The exam was a computer literacy test. Since I was good at computer, I easily got attention from the recruiters. I gave the exam for an Operator position but they offered me to be a team leader. It was a little more responsibility and better pay than an operator position. I accepted the offer.
I was still a fourth-year student and yet to give my final exam. I thought that this would give me some early professional experience. I started working as a team leader where I had to manage a team of operators.
It was intense work. We had to wake up at five O'clock in the morning, attend morning briefing where we used to receive daily updates, and then head to the field. Initially, we worked in the town, which was relatively easier and then we head to remote areas, mostly riverside areas when things became ever harder.
After the morning brief, we used to hit the stand at 6 am. Military officials had vehicles and would drop us to remote villages. We would carry our laptops on shoulders, take a boat to cross the river and we would be at the registration center by ten O'clock in the morning and start the day's work. The work would close at 5:00 pm and then we would take all the data to the server room where we would organize the day's work till 12 am in the midnight. It usually would take us around 1:00 am in the night to complete the day's job.
I worked in the NID project for two months. After two months, my final exam date was announced and I had to leave the job to attend the exam.
Although it was a brief period, it was a remarkable experience for me. I learned a tremendous amount about team management, teamwork, professionalism and most importantly, I learned about hard work and tenacity and discipline.
I was very lucky to have the opportunity not because I could make some money but it prepared me for the hard work that one needs to do in life in order to achieve anything worthwhile. Afterward, when I came to Dhaka, taking all the pressure, riding the local bus and visiting clients, none was that difficult for me because I already had the training.
Most days, a client support would take almost half of the night to complete the work. I never took these works as something extra although it was not my responsibility. I never felt bad for doing extra work and never said that this is not my job because I preferred the learning opportunity.
In 2008, I completed my Honors. When we started our Masters class, a long vacation ensued due to the problems in the campus. I came home and decided to pursue a job while waiting for the campus to reopen. In September 2008, I came to Dhaka and joined Mediasoft as a software marketing executive. Mediasoft Data Systems Limited was a relatively new company at that time, founded by a senior from our village. It was not a big company yet, but it was doing quite well. Mediasoft mainly sold a Point of Sales software which is now used by almost all the major retail shops in Bangladesh. We were located in BDBL Bhaban in Karwan Bazar.
I started working at Mediasoft while also doing my Masters on the side. Although I joined as a marketing executive but I also used to work in the support since I had a background in computer and IT. I used to take this extra responsibility very positively despite that I did not get paid for it.
Client support was a rather hectic work. There was no specific time. For instance, we had a client in Uttara, a retail shop. They would require support once in awhile and most of the times it would come at the end of office hour. After receiving the request, I would go to Uttara from Kawran Bazar at 6:00 pm but you could not start working on the software until they close day's transaction at 8:00 pm.
Most days, a client support would take almost half of the night to complete the work. I never took these works as something extra although it was not my responsibility. I never felt bad for doing extra work and never said that this is not my job because I preferred the learning opportunity.
My first job in Dhaka, in that sense, was yet another opportunity for me to learn and work hard. I learned marketing and I also learned more about computer and software.
I worked at Mediasoft for almost nine months. After that, my Masters' final exam date came and I took an unpaid leave. We had to attend minimum 50% of classes in order to qualify to attend the exam. Since I did not attend classes, I had to convince my teachers to allow me to attend the final exam. Long story short, I had a rather good relationship with my teachers that helped me to get permission to attend find exam.
While I was still continuing my job at Mediasoft, I was also looking for better opportunities. At Mediasoft, I used to get a salary of BDT 6,000 but since I was formally graduating I needed to earn more and support my family. So I was applying for a better job at different companies, mostly in sales and marketing in IT related companies. I started to receive calls even before completing my final exam. In fact, I attended few interviews during my final exam. After the exam, I returned to Dhaka and resumed my job at Mediasoft while also looking for a better opportunity.
In the following weeks, I gave interviews to four different companies and received calls from all of them. I also gave an interview at Executive Technologies, then distributor of Acer brand in Bangladesh, for the position of Sales Executive, a very popular brand at that time. They had other brands such as Executive Machines, Executive Motors etc. I did very well in the first interview and to my surprise instead of a sales position, they offered me a job as an area in-charge for Motijheel area. I was a little surprised and was not sure whether I should accept or not. Later I asked a few of my seniors who suggested that I better take the job and figure things out later.
The final interview was with the Chairman of the company. In the interview he asked me whether I would be able to handle the operation of an entire area, I said I could tell how I would do but I would visit every office and potential clients in the area. He liked my attitude very much and I joined as an Incharge of Motijheel area at Executive Technologies. After joining, I made a record of visiting 500 offices within one month. I still have the date-wise database of clients I visited.
When I joined I was not used to Motijheel area but I joined as a manager for this area. I thought that as an area manager I have to know my area, visit people and grow my clientele. So I decided to do my best on the day one. I used to select a particular building, take the lift and would go to the top floor first. Then start visiting offices from the top floor to the ground floor. I would take some brochures of Acer and a dairy. Most people would reject to meet at the first time. Few would meet but would not take seriously. For instance, there are 20 offices in a building. Out of 20 offices, 10 would not even meet. From the rest 10 people, 5 would ask to come later without giving enough time. In one such visit, I would be able to collect 5-10 business cards after visiting 20 offices. But initial failures failed to demotivate me. I continued visiting offices. After doing this for two months, orders started to pour in and I started to sell more than areas like Gulshan.
Management was very happy with my performance. I also had very good relationship with my clients. We started with personal computers, mostly Acer laptops and desktops. Later we added a few related products but the main focus was on PC.
In 2012, we were doing wonderful businesses. Our clientele continued to grow as well as our business. At the same time, clients started to ask for more products. They would say if we work with Smart Technologies or Global Technologies, they could supply us everything but you could not supply us all the products because you just sell PC, which was a very logical concern. While we did very good at PC, our clients had to buy other computer related products from other suppliers which were a hassle for them.
I realized that this is an opportunity and that's how the idea of SystemEye came into being. It was simply a response to some of my existing clients who asked for other products along with PCs. Since we did not sell other products from Executive Technologies, I decided to set up a small operation to provide other products.
The idea was to sell periphery products. I took a small 50 square feet shop at the ground floor of this building with a BDT 50,000 investment which I gave as security money for the shop. I hired a junior from my village to look after the operation and launched the SystemEye Technologies Limited. Then I informed some of our clients that they could get other accessories from SystemEye that we don't sell at Executive Technologies. The business was set.
Apart from the BDT 50,000 that I deposited as a security money for the shop, I had no other money. For products, I had the advantage that almost everyone in the industry knew me and it was not difficult for me to source product in exchange for a work order.
I used to take orders and then source products on the condition that I would pay after collecting the bills. Major retailers like Computer Source, Smart Technologies, Startech, Global Brand always gave me products against work order. I would pay the bills after receiving the payments from the clients. I'm still very grateful to them.
SystemEye started well. We made a small profit in the very first month. Since we had a client base at Executive Technologies some of who became SystemEye's clients, our sales started to grow slowly but steadily and also the size of monthly profit started to increase that we reinvested in the business. With the profit we made in the first month, we took a TnT line in the office and in the second month we bought a computer for the office.
After a few months of operation, we got a big work from Jenny's Shoes. They were just starting the shoe chain stores in Dhaka and took their all computer related accessories from us. With the profit we earned from the deal, we turned the SystemEye into a limited company. Initially, we started with a trade license. The growth accelerated and we increased the team size to four people and decided to take a bigger office so that it makes a good impression on our corporate clients who often come to visit us.
I was not involved with the daily operations since I was doing a full-time job. I used to visit occasionally but Sumon used to run the operations. He had been very dedicated and hardworking from the very beginning. I used to take the queries from clients and he used to deliver in his way. I already had the supply chain ready, so sourcing was not a challenge.
In 2014, the business was doing good and I was considering to leave my job to concentrate on my business full-time. Around this time, one of my clients, Khan and Sons, offered me to join as a head of sales at a mobile handset brand they're about to launch. I had, still have, a particularly good relationship with Abrar Rahman Khan, son of the owner of the Khan and Sons. Mr. Abrar had just returned from London after completing his MBA and was looking after the family business.
When he offered me the job I told him that I'm planning to focus on my business. Moreover, I don't have any experience in the handset market. But he insisted that I join him and that he had confidence in me. After much thought, I agreed and joined him in a few months.
Although I had almost no experience in the sector, I took it as a challenge. I had given all the opportunities to do my work. Initially, they had an agreement with Hayes and Haier for launching a brand in the same name. But after market study, we found that the price and features were not enough to compete in the market. I suggested against the deal.
After much discussion, they decided not to go forward with Haier and instead launch a new brand called Goldberg. We started to hire people for different divisions. I was the head of sales and the first employee. We worked really hard. We did not have any Friday or Saturday for months. We finally launched the product in February 2015. We appointed dealers all across the country and as well as hired a great sales team. Although we could not continue the momentum, we started very well and received great response from the market.
I worked at Goldberg for two and a half years before leaving in December 2016 to work full time at SystemEye. During this two and half years I could not give time to SystemEye because I have to give my 100% to anything that I choose to do. Consequently, it turned into a shell of what it was before. We lost almost all the major corporate clients.
I decided to leave Goldberg in Mid 2016 and started to focus again on SystemEye. We first launched a campaign from SystemEye in March 2016, an exchange campaign where anyone could buy a new laptop with a used one, as part of our renewed focus. Then we launched an online platform call Devicemama.com where people could buy used electronic products with warranty. We are the first company to offer something like that. This has helped us to sell a huge quantity of used products that we got through our first campaign. We also ensured superior customer service for our users.
The campaign went well in March. Since I planned to leave the job and join SystemEye full time, I took a bigger office. Finally, I left Goldberg in November 2016 and joined SystemEye full time from December.
Since then we have been doing well. We have also started a couple of new initiatives. We have noticed that there is a huge demand for low-cost PC that led us to a PC campaign for below 10,000 PCs that made a huge wave in the market.
I was very lucky to have the opportunity not because I could make some money but it prepared me for the hard work that one needs to do in life in order to achieve anything worthwhile. Afterward, when I came to Dhaka, taking all the pressure, riding the local bus and visiting clients, none was that difficult for me because I already had the training.
A Message From Blender's Choice Black Tea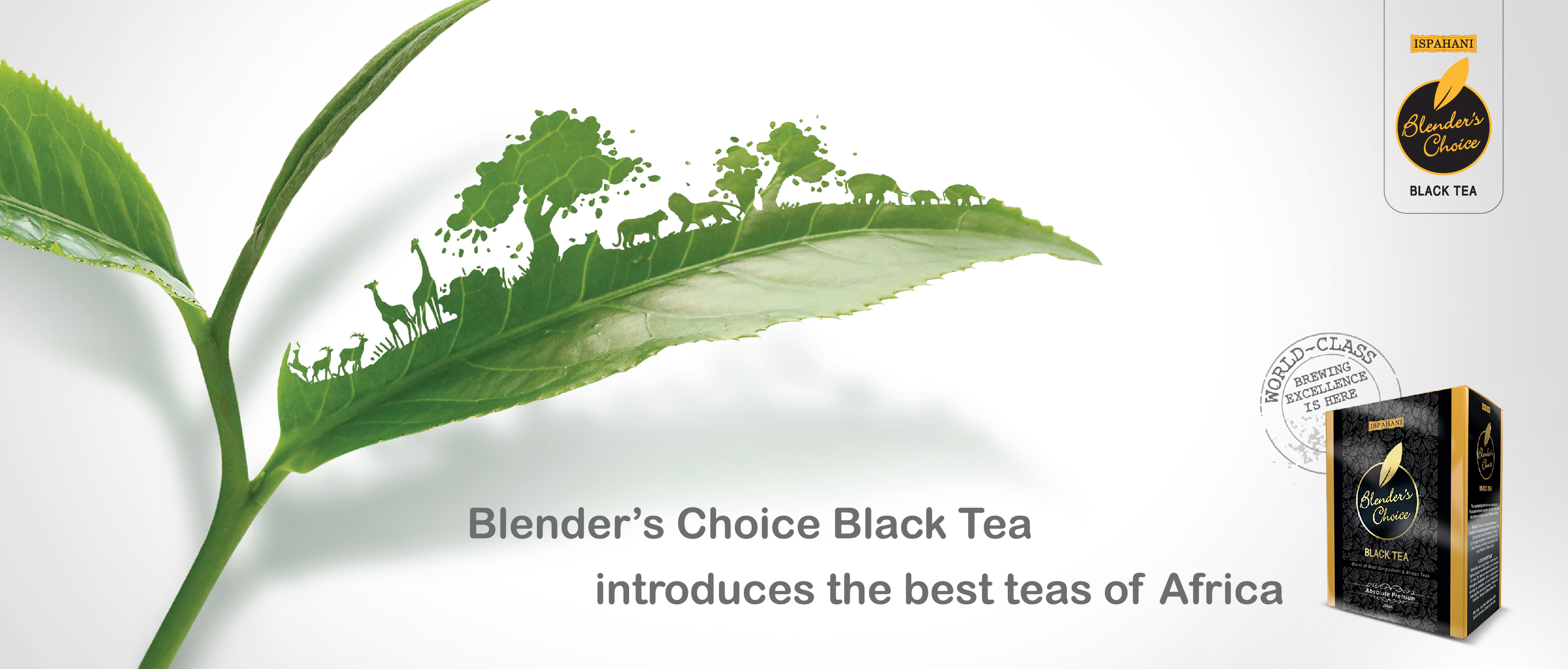 Why is Blender's Choice Black Tea so special?
The outstanding blend for tea connoisseurs. Pure and exclusive premium class tea. Only elite tea drinkers choose a cup of Blender's Choice. It is exceptional because it combines the blend of best Bangladeshi & African Teas. Know more here.
Future Startup
Give us an overview of SystemEye Technologies now.
Rasel Ahmed
SystemEye Technologies Limited provides comprehensive technology solutions to companies and organizations. We provide a handful of solutions starting from hardware and server solutions to network tools and security system to video conferencing solutions.
We have also launched a low-cost compatible toner call Big Print. We have observed that every office requires a host of consumable items every month including toner, Ink, and other items. While there branded toners that are expensive in nature and compatible toner of various types, almost 80% of that is used in Bangladesh are compatible toners. We have seen that there is an opportunity to serve our customers with a low-cost, better quality toner and that's how Big Print came into being. We are currently manufacturing and importing it from China. But we are extremely meticulous about the quality of our product.
Last year, we also launched Devicemama, an online platform where you can buy used electronic devices, mostly PCs, with warranty. We plan to explore the space farther this year.
SystemEye is currently a team of 12 people and growing. We work in a very collaborative way as a team and everyone does everything.
We have been seeing an almost 50% MoM growth since December 2016 when I joined full time without any extensive promotion. Instead of putting a lot effort into marketing, we put a lot of importance on ensuring better customer service.
A significant percentage of our clients are corporates and that part of our business is largely driven by direct sales efforts and relationship marketing. We do a little bit of promotion through Facebook for our retail products and offers such as low-cost computers and exchange programs. The purpose of these retail campaigns is to create brand awareness.
Future Startup
What are the major challenges for SystemEye now?
Rasel Ahmed
There is a practice of price undercutting in the market. For instance, I offered a PC at BDT 25,000 at a very minimum profit and a competitor might offer that same PC at BDT 24,000 which is logically impossible which makes the competition difficult.
Gray products are yet another challenge for those of us who only sell products from formal channels. Customers often don't understand the difference between a gray product and an original product which is a challenge for us.
Price competitiveness is a big factor in our market. When we offer service, we make sure that we offer best possible service to our clients for which we give budget accordingly. But there are companies that often place quotation without thinking much about the future customer support cost creating a pricing challenge for us. More often than not, these companies fail to provide a satisfactory customer service over the time which improves our standing in the market but it does create challenges for us in the short run.
We work hard to ensure on time delivery and responsive customer service. While we understand the competitive nature of the hardware sales industry, we believe that we can win by offering better service to our customers.
Future Startup
How does your marketing work? How do your reach out to your customers?
Rasel Ahmed
We have a three members corporate sales team including me. We visit clients directly. Corporate direct sales is where we put our maximum emphasis. Then we also receive calls through our retail campaigns on Facebook and other platforms.
PR has been a very good tool for us over the past few years. We have received a significant response through media coverages. We plan to hire more salespeople as we go and plan to go into extensive corporate marketing push in the near future.
Future Startup
How do you think about competition?
Rasel Ahmed
We are betting on superior customer service in order to win over the competition. We don't think a great product is enough, we have to make sure that our customers receive superior after sales service.
We have plans to set up small zonal service hubs in different parts of the city so that we can provide quicker support to our customers. For instance, there will be a small service hub in Gulshan which will take care of service needs of our customers in the Gulshan area.
We work hard to ensure on time delivery and responsive customer service. While we understand the competitive nature of the hardware sales industry, we believe that we can win by offering better service to our customers.
Future Startup
What are the future plans for SystemEye?
Rasel Ahmed
We are looking at it from three perspectives. We now offer on-demand technical support. For instance, if you need to fix your laptops in office we can send you technical support people to solve it. We are doing it at a small scale, we plan to scale it as we go.
We have launched an in-house brand, Big Print, a compatible low-cost toner as I mentioned earlier. We plan to launch a few more products in the space that would serve our local needs. Our ambition is to become the complete technology solution provider for our corporate clients.
Through Devicemama, we are helping people to reuse tech products that have significant environmental impact. In the future, contributing to recycle and reuse will remain our focus. We are currently identifying opportunities in the space along with scaling our existing Devicemama service.
There is a high demand for low-cost personal computers in the market. We currently offer a low-cost PC at BDT 9999. In the coming years, we have specific plans to scale it through import and other means.
Capital is important for any business but to me, in order to build a business from scratch, your reputation is way more important than capital. You have to be very careful about your commitments because commitment often leads to trust and credibility that can make or break your business.
Future Startup
How do you think about management?
Rasel Ahmed
At SystemEye, we have been able to build a culture where everyone does everything. You would not hear 'that's not my job' type behavior here. Everyone in the team takes ownership and do whatever needs to be done. Someone who is working in sales also works in customer support, if needed. This is applicable for everyone including me regardless of position and department.
I don't like an authoritarian management style. In fact, I can't be one even if I try. I empower people and allow them to work. My style is offering feedback and encouragement and inspiration.
Instead of trying to control and force my subordinates, I try to encourage them and guide them to achieve their goals. Over the years, I have developed a very good people and organization skills, thanks to my university life where I did extensive voluntary organizing work, which help me manage my team effectively.
Future Startup
What advice would you give to people who are just starting out?
Rasel Ahmed
Capital is important for any business but to me, in order to build a business from scratch, your reputation is way more important than capital. You have to be very careful about your commitments because commitment often leads to trust and credibility that can make or break your business.
The second most important thing is a relationship. It is impossible to overstate the importance of building and maintaining good relationships with people. Everyone should invest in building lasting relationships.
I occasionally meet startup founders and one thing that often strikes me is that many of these people who start business lack important skills but seldom they take the time to develop themselves which is incredibly important to do. Invest time and effort in yourself and your personal development. Be a relentless learner.