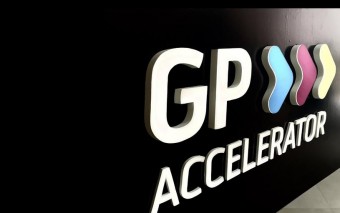 Applications For GP Accelerator 4th Batch Are Open Now
Applications for Grameenphone Accelerator 4th cohort are open now. Interested startups can apply to get into the program until July 8, 2017. The GP Accelerator program has been designed to support early-stage, homegrown tech startups. Selected startups are provided with an intensive, rapid and immersive training over the four-month program. SD ASIA continues as the operating partner of the program
The program only accepts tech startups that have a Minimum Viable Product (MVP).
In order to be accepted startups need to have a minimum of two co-founders who must be committed to the program full time
Startups are provided with an intensive, rapid and immersive mentoring, coaching and training over the four-month period along with a seed investment of BDT 12 lakh each for a 10% equity, as well as the workspace in GPHouse.
The select startups also get exposure to investors, relevant industry contacts, and professionals.
Launched in October 2015, GP Accelerator offers a four-month long program to a select batch of startups along with a BDT 12 lakh seed fund each for a 10% equity. Total 16 startups went through the program (including current batch) in three batches.