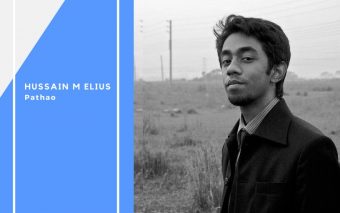 Innovator Under 35: Q & A With Hussain M Elius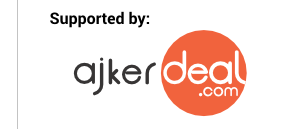 Hussain M Elius, one of our Innovators Under 35 for 2016, co-founder and CEO of the fast-growing logistics + motorbike ride-hailing startup Pathao, is an interesting person. Elius, both an engineer and a business graduate, has a lot in common with many tech founders around the world. He is often self-contained, supremely reticent, and good at saying no. "You can't say yes to everything," he says, " and it takes practice to say no." That said, Elius has a sharp strategic mind. Pathao, under his leadership, has grown manifold, from a team of 3 people to 200 people. The startup has raised an undisclosed amount of funding from a pool of local and international investors in December.
Pathao Rides, launched in December last year, continues to receive rave reviews from its users. It now serves over 300 rides a day. Pathao logistics now handles over 700 deliveries a day and expects to break-even within the next three-four months.
When Elius started Pathao in 2015, it was all about him. His CTO and Co-founder, Adnan used to look after the technical part of the company. "We were using MS Excel to track deliveries, maintain communication with vendors and do everything else during those days," says Elius. "I used to come to the office early in the morning and stay late at night until we close all the aspects of the service." Today, the startup has a brilliant reputation among its users.
Pathao is now a team of over two hundred people and growing. The company recently took another office for its technology and management team in Banani. And Elius often delegates work to his team. Decentralization and delegation are the keys to efficiency and speed, says Elius. Pathao offers equity to employees who perform and commit to the company. "For a long time, finding good people was a challenge for us. We now have great people and we are giving them equity/ownership of the company. We have quite a large employee equity pool."
Elius now invests a large part of his day in thinking about difficult problems, working with his management and tech team, and strategizing about scaling. Elius's great insights: great product, customer centric approach, relentless focus and robust process to manage everything will take you far.
Briefly tell us about yourself.
I started coding in Class 6 and got into freelancing while in high school. In university, I started a small UI/UX firm and started doing UI outsourcing and consultancy.
While doing MBA at NSU, I met Fahim Saleh of HackHouse. We bonded well within a very short time and I went on to become a Managing Partner at HackHouse, a business incubator which started six different businesses.
One of those businesses was Pathao. Since we were doing too many things at once it became quite difficult to manage and focus. Pathao was doing well and we decided to invest more time in it. I became a full-timer at Pathao in October 2015 and grew it to 200 employees by December 2016.
About
Elius started Pathao along with his friend Shifat Adnan (CTO) and 3 delivery agents in mid-2015. In just a year, the delivery team grew from 3 to over 60, with 5 fulfillment centers spread across Dhaka and branches in Chittagong, Sylhet,
Khulna,
and Rajshahi. Today, Pathao handles over 700 deliveries a day and are continuing to grow steadily. The startup has raised an undisclosed sum in December last year and launched Pathao Rides, a motor-bike hailing service with a fleet of 200 bikes in Dhaka.
What is the driving principle of your life?
Never stop growing – and never settle.
Lessons you have learned from your journey.
Done is better than perfect.
How do you motivate yourself when you feel really down or come across a difficult challenge?
A routine helps, but it's important to keep moving forward. If you stop you lose momentum. The world doesn't stop, so neither can you. And the more people start depending on you, the harder it becomes to stop. I take things slow if necessary, but I power through.
What do you think about the future of Bangladesh? How can young people contribute to that future?
While many young people are taking initiatives, I feel most need guidance and there are not enough people to provide that guidance. That and people need to stick to their convictions.
Nowadays it's very easy to start an initiative, but with all the options and distractions, it is very difficult to stay with it and take it to growth. Without growth, all initiatives, no matter how bold or idealistic or relevant, will die.
Update: This story has been udpated for clarity. 
Ruhul Kader and Nezam Uddin contributed to this story.
This story, part of our Innovators Under 35 for 2016 list, is made possible in part by our friends at Ajkerdeal.com. Ajkerdeal.com is one of the largest online marketplaces in Bangladesh offering a huge collection of products while helping businesses reaching out to new consumers by using its platform. Please click here to know more about Ajkerdeal.com