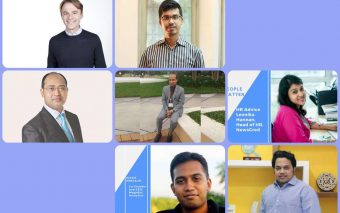 The Monthly Digest: Future Startup Big Interviews You Missed In August
What a month! Business-wise, things have returned to a bit normalcy after the tragic incident in Holly Artisan. At FS, we spent one of the busiest months. We have launched two new initiatives, FS Content Studio and eCommerce Intelligence. Most of all, we have published some very interesting interviews. Here is a roundup of our long-form interviews, in one place, easy to read.
How to build brand and manage people
The job of building and managing brands is getting progressively more challenging. That is one of the reasons why it is so important these days to invest in building a lasting brand.
A strong brand sells, drives growth, helps sustainability, but building a brand takes time. It is often a long-term investment that most companies in Bangladesh shy away from. S. M. Didarul Hasan of M.M. Ispahani Limited on How To Build Brands That Last
Any company or successful organization is all about great people. Great people make magic happen. But building a great team, designing HR policy, and managing people is a complex job. Leonika Hannan of NewsCred tries to help us with that in this interview. An Interview With Leonika Hannan, Head of HR, NewsCred
How to live well when you need a ton to do daily
A healthy employee would contribute way more to the growth of a company than his/her somewhat not that healthy peer. So, companies must look after their employees' betterment and encourage workers to maintain a healthy lifestyle.
Similarly, a health entrepreneur can accomplish a lot more, claims Dr. Shahjada Selim in his interview Future Startup. Read our Interview With Dr. Shahjada Selim, Assistant Professor, Department of Endocrinology, BSMMU
Startups and founders to watch
A couple of new and not so new startups are breaking news and doing amazing works. Here are such few companies you should know.
eCommerce is hot now. PriyoShop is one of the earliest startups in the space. Read about PriyoShop's Slower But Steady Growth Path: An Interview With Asikul Alam Khan
Data is new the most powerful tool in business. Here is How Meghdut Analytics, A new data analytics startup, Plans To Make Data Analysis Simple For Every Company
Muhammad Nazimuddaula, Co-founder and CEO of G&R, spoke to Future Startup's Ruhul Kader about how G&R came to exist and its journey till date, building and managing a great team, and his serendipitous journey as a designer and entrepreneur. Read the interview: The Cost Of Failure: An Interview With G&R CEO Muhammad Nazimuddaula [Part I]
How to cheat the grind
You don't have to leave your job in order to pursue your passion. There are other ways around, here is how: 'The 10% Entrepreneur': Going Part-time with Your Startup