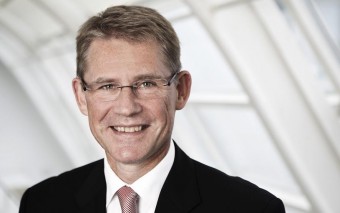 The Top 10 Best-Performing CEOs In The World, According To HBR
The Harvard Business Review (HBR) has published its 2015 episode of the 100 best-performing CEOs in the world. Lars Rebien Sørensen, CEO of Novo Nordisk, tops the list with no MBA and he neither is a founder of the company. There is almost no widely familiar-household sort of name within top 10 CEOs. Amazon's Jeff Bezos, who topped the list last year, is nowhere to be found in top 50. This year Bezos stands at 87.
This year, unlike last year, HBR considered three metrics to compile the list: total shareholder return, change in each company's market capitalization and company's environmental, social, and governance performance (ESG).
This year ranking reveals some interesting insights: only 02 out of Top 100 CEOs are female. Only 19% of the CEOs are founders, rest 81% are outsiders. More interesting though only 26% of the CEOs have MBA.
Here are the Top 10 Best-Performing CEOs from the list:
1. Lars Rebien Sørensen of Novo Nordisk
2. John Chambers of Cisco Systems
3. Pablo Isla of Inditex
4. Elmar Degenhart of Continental
5. Martin Sorrell of WPP
6. Stephen Luzco of Seagate Technology
7. Jon Fredrik Baksaas of Telenor
8. George Scangos of Biogen
9. Michael Wolf of Swedbank
10. Fujio Mitarai of Canon
Image: Lars Rebien Sørensen, CEO of Novo Nordisk, who is the number 01 Best-performing CEO in the world, according to HBR
Ibrahim works as an Intern at FS. He takes interviews, writes features, and meets entrepreneurs and makers and doers.