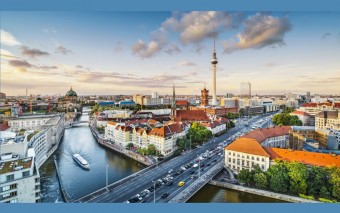 What I Have Learned From Working At The Berlin Startup Carmudi
By registering, you will be signed-up for an account which gives you access to our premium stories published a few times a week and archives of all our premium stories. You will also receive a daily newsletter sent to your inbox. To unsubscribe, please visit the profile section in your account. We have a strong privacy policy. We will never share or sell your data to anyone.
What you get
In-depth actionable analysis
In-depth analysis on startup, business and technology scene in Bangladesh that you would not find anywhere else.
Daily and weekly newsletter
Get our daily and weekly newsletter with our most important stories directly to your inbox.
Nabila Amrin is working as an Online Marketing Manager for the online car classified Carmudi. Born and brought up in Dhaka, Nabila came to Europe in 2012 for her MSc. in Computer Science and business innovation, as well to experience cultural diversity. Her interest lies in technology, data crunching and blogging.