Samson H. Chowdhury: Adding Sense of Welfare in Business Practices
"15 years ago when government gave recognition to the top 10 taxpayers I was one of them. I am one of the highest taxpayers even now. My sons, daughter is also highest taxpayers. But it doesn't mean that I am the richest person in Bangladesh. The riches lead their life differently. If they want it they can do. But I can sleep peacefully."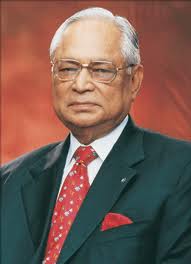 This is Samson H. Chowdhury, founder of the no. 1 Bangladeshi industrial conglomerate "Square". He started his journey in 1952 establishing a small Pharmacy in Ataikula village of  Pabna and ended in January 05,2012 with a gigantic industrial empire. Starting with Square Pharmaceuticals he expanded his empire by establishing Square Informatix Ltd. Square Textiles Ltd, Square Spinnings Ltd, Square Toiletries Ltd, Square Consumer Products Ltd, Square Knit fabrics Ltd, Square Fashion Ltd, Square Agro Development and Processing Ltd, Square Hospitals Ltd and Square Herbal & Nutraceuticals Ltd. At present its annual turnover is $781 million (2009-10) or over Tk 6,000 crore, according to Dun and Bradstreet Rating Agency Bangladesh. The group employs over 33,000 people. How did he make this?
By registering, you will be signed-up for an account which gives you access to our premium stories published a few times a week and archives of all our premium stories. You will also receive a daily newsletter sent to your inbox. To unsubscribe, please visit the profile section in your account. We have a strong privacy policy. We will never share or sell your data to anyone.
What you get
In-depth actionable analysis
In-depth analysis on startup, business and technology scene in Bangladesh that you would not find anywhere else.
Daily and weekly newsletter
Get our daily and weekly newsletter with our most important stories directly to your inbox.