Pickaboo, the fast-growing omnichannel retail startup with a dedicated focus on mobile and gadgets, says it has successfully turned around its business, grown significantly, and been able to build a sustainable business. The company said it has reached a significant revenue milestone and been able to do so while achieving sustainability as a business. 
Pickaboo, after the momentary setback about a year ago, has been on a sprint throughout the later part of 2019 and 2020. In Q1 2020, the company moved into physical retail with an ambition to build an omnichannel operation. By the second quarter of 2020, Pickaboo has built a strong offline operation and a growing offline business complementing its online operation. 
In the first quarter of 2020, Pickaboo opened nine retail outlets in Dhaka. It aims to open 20 retail outlets in 2020. By 2021, it aims to have 150+ retail points across the country for mobile and gadgets. Put together with its online commerce operation, Pickaboo aims to become the largest multi-brand omnichannel retail chain for mobile and gadgets in Bangladesh.
Along with consistent growth, Pickaboo has also been pushing for sustainability, a lesson they learned from previous experience, as well as a market reality for early-stage tech startups as more and more investors, look for solid fundamentals in businesses. Now, the company says that it has reached sustainability goals this year while maintaining consistently high growth. 
"Combined with online and offline with electronic products, we have been able to achieve profitable growth," says Pickaboo CEO Morin Talukder. "While building an efficient operation helped us in achieving this goal, this is not to conflate with our growth projections. We continue to achieve excellent growth numbers every month. Our growth remains strong and we project consistent strong growth in the months to come. Since we are sustainable, we are not under any pressure to go slow or fast. We can push at a certain level throughout the year, which means we can grow consistently and there is little chance that our growth will get stuck at some point. We have consistent monthly growth. We are now growing at about 19% month-on-month for the last 6 months."
Pickaboo putting extra emphasis on sustainability makes sense. The company suffered due to timing and strategic errors last time around. When it started rebuilding its business last year, it made sustainability one of its key priorities. It appears the company has been on the right path.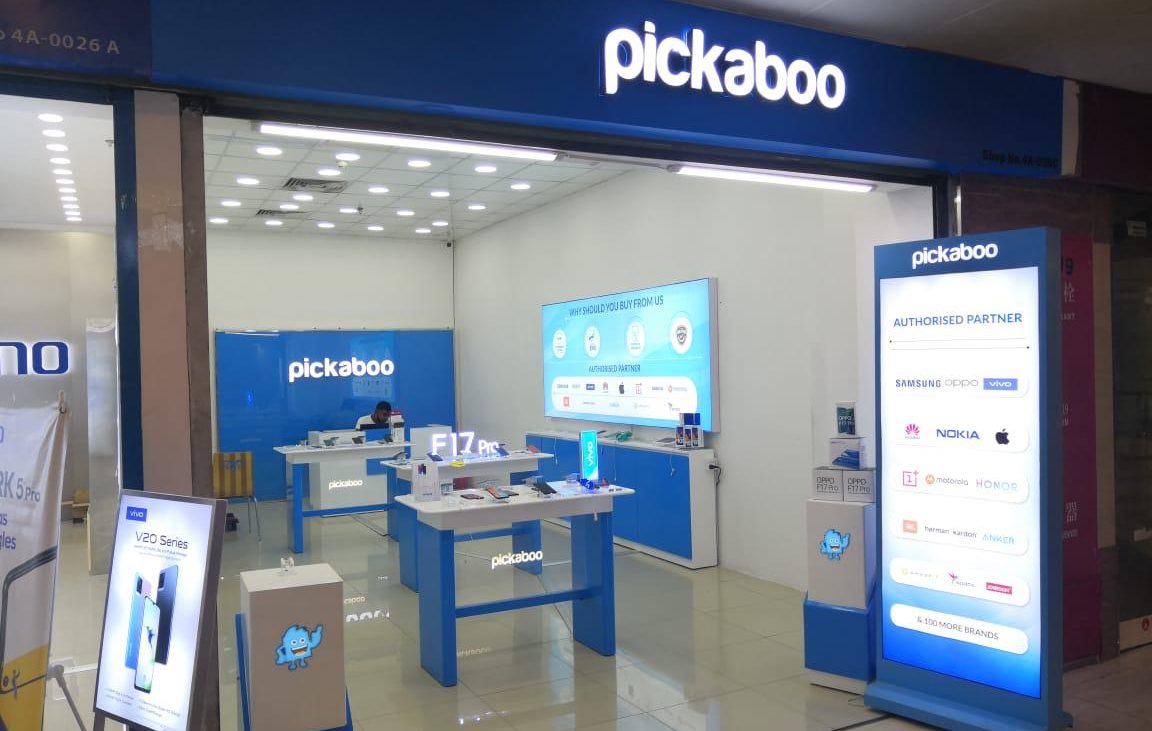 ---
Pickaboo enjoys a number of benefits when it comes to building a sustainable operation. It focuses on mobile and gadgets. The dedicated focus has helped Pickaboo to achieve better margins and be more effective in operation and strategy. 
Mobile and gadgets is a product line where ensuring quality and supply is relatively easier and inexpensive. There is enough market awareness that saves you in educating the market.
People are used to shopping gadgets online and it is straight forward from a logistical perspective. For example, in clothing, there are a ton of small details you need to take care of. In electronic products, that is not the case. Providing on-time after-sales service and providing value-added service is quite simpler in mobile, which is not the case in many other verticals.
The second benefit Pickaboo enjoys is the loyalty from customers who prefer consistent high-quality customer service. 
Pickaboo has always prioritized customer services and positioned itself as a customer-first company that provides excellent customer service. This positioning has helped the company attract and retain customers without spending much on discounts. "Since we have been focusing on excellent service, it has helped us to bypass discount as a strategy to acquire customers," says Mr. Morin. We want to focus on our value-added services and better customer services." 
Loyalty is easier to establish with better service than discounts. Because customers who look for discounts are always looking for more discounts. They rarely stick around with one brand. Discount hunters are rarely loyal customers. For customers, who come for service, it is easier to make them loyal if you deliver them the service you promised. 
When you have a loyal customer base, your customer acquisition cost goes down because you don't need to spend regularly on bringing these customers to buy from you. You don't need to start new campaigns every time. This strategy has helped Pickaboo to put a lid on its acquisition cost. Moreover, Pickaboo has designed a number of services that puts it ahead of other competitors in the market such as faster delivery, loyalty program, flexible EMI facilities, exchange options, and a number of other services that help Pickaboo to execute on achieving loyalty and building a lasting relationship with customers without offering discounts.
There was a time when e-commerce was synonymous with discounts. It is no more the case. Today, e-commerce has become a necessary part of both distribution for brands and shopping for customers. We now realize that price and discounts are not only areas where brands compete, it is in service - who can serve customers better - where the fireset of competition is taking place.
For example, people who buy mobile are mostly impulsive buyers. They buy when they see a new model. Now mobile is a fast-paced industry where things change fast and a new model replaces old models within a month or so. As a result, if a customer has to wait for a mobile a month or so, it means they are no more excited about the product because it is already an old model. And as a company, you are missing to make your customer happy.
Pickaboo has same-day delivery to ensure that customers get their product as soon as possible. People buy mobile when they need it. People rarely buy mobile ahead of their needs. "We feel that better service can bring you more opportunities than a discount-first strategy," says Mr. Morin. "Since e-commerce companies don't manufacture any product, we are more like service companies, we have put out a bet on delivering excellent service. So our strength depends on providing great service."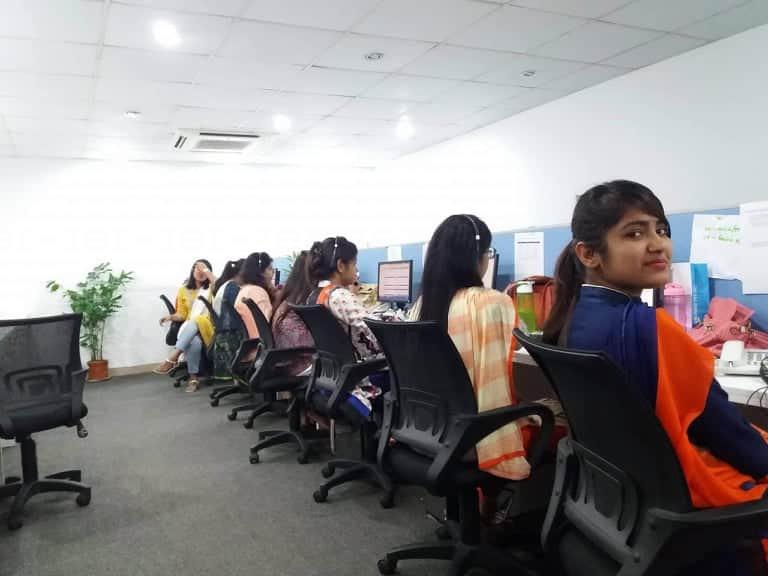 ---
Pickaboo and sustainability: going deeper
1/ The advantage of the mobile and gadget market is that there is a decent customer education that exists in the market. As a result, you don't need to spend a lot of money on educating people to buy these products. This has helped Pickaboo save a lot of money in advertising and significantly reduced its customer acquisition cost.
2/ Pickaboo directly works with brands, which provides a number of benefits to the company. It can ensure better after-sales service, better product quality, and better margins. Smartphone brands have a big reach, when you are launching a product with a smartphone brand such as Samsung you get certain mileage. It helps build credibility in the market that you are working with a brand like realme or Oppo or Vivo. For example, when Samsung says that you can buy this product on Pickaboo or get a certain discount on Samsung products on Pickaboo, it is a good association for Pickaboo. When a brand is saying that you can find their products on Pickaboo, it helps Pickaboo gain credibility as well as it is a big marketing push for the company that it gets without spending anything.
3/ Pickaboo has been able to build a faster and leaner delivery process since it does not deal with smaller products. In mobile and electronic products, the chance of sending the wrong product is relatively low. Pickaboo has developed a system that is well-equipped to do cross-check. Hence, the operational hassle is relatively low. Packing a t-shirt is more expensive and time-consuming than packing a mobile.
4/ When buying a mobile phone, people care about whether the product is authentic or not. Pickaboo has made a name for authentic products in the market that allows the company to attract customers without spending much on marketing. "We are the only platform where 100% products being sold is genuine," says Mr. Morin. 
5/ Pickaboo has built an ecosystem around mobile and gadgets. It not only sells mobile, but it also helps customers exchange their old mobile phones, etc. "We enable customers to buy a mobile, we ensure after-sales services and we also enable customers to exchange their used phone if they want to exchange them," says Mr. Morin. "If you buy a phone from Pickaboo, you can sell that same phone to Pickaboo and buy a new one. We provide these exchange facilities, which nobody provides online. Anyone can do it. You don't need to buy a phone from Pickaboo essentially. If you bring your old phone, Pickaboo issues a card in your name and you can buy a new phone from Pickaboo using the card by paying the remaining money in cash. These are the services we have been providing for a long time."
6/ For many companies inventory often eats up profit in businesses like mobile and gadgets. For example, you bought a product in excess which did not sell well. It can bring down your profit from other products to practically zero. Pickaboo says it has built effective moats to these kinds of challenges. Since the company collects data from both the offline and online world, it often has better market data that allows it to make better decisions. Similarly, being an omnichannel player, it reaches a far greater number of customers today than before allowing it to execute on a greater number of products.  
7/ Over the past years, Pickaboo has invested heavily in building processes and systems to improve the overall efficiency of the company. These developments are now paying off.  "We have been able to build systems and processes that now allow us to run a lean operation compared to our size and business," says Mr. Morin. "We are currently about 100 people but at our scale, 100 people is really a small team. We have optimized our operation to a great degree. We know companies that do less revenue than us but have more people than us. We know that because we had more people in our call center than what we have now when we were doing half the revenue we are doing today. We are at the peak of our lifetime business since June. Every month, we are crossing our previous records. But we remain a lean operation." 
Organizational inefficiency is one of the biggest reasons behind startup failure. It is all about labor productivity. To illustrate the point, take call center as an example since businesses like Pickaboo requires you to manage a pretty large size call center. Usually, in a consumer business, the call center involves the most resources. Moreover, you have to increase the number of people with the volume of sales. Because more sales means more customer calls. Unless you bring efficiency to this area through process development, automation, and innovation, it can get out of control. Pickaboo has exactly done that. It has invested in automation to improve in this area. "We have paid attention to these things and taken initiative to improve in areas where we lack inefficiency," says Mr. Morin.  
Pickaboo has developed processes and systems across operations with a goal to improve efficiency and save cost without compromising growth and service. For example, the company saw at one point that as the number of orders grew, the need for people in call centers grew as well. The company then decided to monitor every call center call, what are some of the most common questions for which customers call, and do something about it. "We identified that customers often call for delivery information on their products - where my product is now is the most common question," says Mr. Morin. "To address that, we then developed a feature where customers can see the update of their products and the status of delivery. This simple automation dramatically reduced the number of daily calls. We also developed a chat feature where customers can simply give their order numbers and get updates on their orders that your product is in processing and you will get on this date." 
These small tweaks have solved a lot of problems for Pickaboo customers that used to take a few call center executives to solve before. Customers can get basic information from the chat.
"We have made a list of problems that our customers face and then developed alternative solutions for them other than calling the call center," says Mr. Morin. "We now have a much smaller number than any time before whereas our business has grown significantly."
Pickaboo then looked into other areas of its operation where it could improve efficiency and save cost. "We have improved operational efficiency. For example, we have improved our efficiency in areas like account and other manpower-intensive areas where we needed more people instead we have developed processes and tech to automate and improve efficiency."
The company says it has designed its ERP in such a manner that it helps to manage almost every aspect of its operation better which was not the case before. For example, Pickaboo has automated product counting. When products come to inventory, it goes through a scanning process and enters inventory. There is no way to manually enter a product. The whole thing is automated. The same is when a product is going out. You scan the product when shipping and it matches the entry. If it does not match, you can't sell it.
"We have a standard reporting system for everyone," says Mr. Morin. "We have automated our supplier management. We can see every information related to customers, international operation, payment, and everything in between in one system. As a result, we don't need people to manage any of these things. Otherwise, we would have needed people to manage every aspect of these things."
8/ Pickaboo has invested in systems that can give it better customer insights and better details such as what percentage of customers buy mobile but don't buy any other product and who are buying other products. Using these data it now can design interventions accordingly. The company has also silently built a loyal user base for its app.
"We have one of the highest installs of our mobile app," says Mr. Morin. "We have 1.7 million app installs whereas we have hardly spent any money on app installation. 67-68% of our orders come from the app. Communication with app users is unpaid and easy. You send a notification and it goes to a million people. We are planning gaming features for our app users to make them use us daily and other interesting features such as adding a grocery shopping option in collaboration with sellers since we sell only mobile phones."
Given the circumstances, sustainability is a huge gain for Pickaboo. It will give the company a number of benefits including pursuing a consistent growth path,, attracting interest from investors, and competing more effectively in an increasingly hyper-competitive market in market. Pickaboo's omnichannel strategy remains an added advantage for the company. 
"There is competitive pressure in the market. No doubt about it. There are discounts and other things that companies are offering and electronics is everyone's focus to some extent. However, what we have been trying to communicate in the market is that Pickaboo is a place where we commit service," says Mr. Morin. "We have designed services, such as offering a free phone for use when your phone is not working that we hope have helped us and will help us to attract a loyal base of customers that mere discounts will not be able to."
"Our goal is to ensure service for our customers. After you buy a product from Pickaboo you will never have to worry. We believe if we serve our customers well, the competition will never be a challenge. The challenge is reinventing ourselves regularly so that we could serve our customers the best."