A random phone call startled the call center executive of BD Assistant as the mobile number seemed unusual. The caller responded saying that he was calling from the USA and required BD Assistant team's support in fixing the electrical appliances of his parental home in Rangpur, a divisional city in Bangladesh.
In Bangladesh, we've experienced a steady rise of the startup ecosystem in our capital city Dhaka thanks to the active presence of key ecosystem builders such as incubators, accelerators, angel investors, VCs etc. As the presence of these ecosystem builders are highly concentrated in Dhaka, it's not surprising that most of our startups are emerging from Dhaka. BD Assistant is an exception hailing from Rangpur, and are currently exploring to expand their operation to other divisional cities led by a bunch of passionate young entrepreneurs.
This team was born out of BRAC's first edition of Urban Innovation Challenge in 2017, and raised their startup in Rangpur since then. Their 2 years of operation as an impact enterprise hailing from Tier 2 city of Bangladesh leaves many interesting insights for key stakeholders to decentralize our initiatives- be it education initiative, startup ecosystem or youth development..
Setting the trend of online home services in Rangpur
It took a pandemic to promote the adoption of online services at a breakneck speed in Bangladesh.
When BD Assistant started offering their service in Rangpur back in 2017, people were not familiar with such online services. Even at that time, there was a handful of tech-enabled ride-sharing or food delivery services in Dhaka which started to become mainstream. No doubt it was challenging for BD Assistant to capture markets in Rangpur initially. Also, talent acquisition was also challenging as university students are not familiar with working for such startups. Plus, it was also difficult for them to train the service providers who were not very familiar with offering services at the citizen's doorstep.
Amid all these challenges, it was indeed a difficult choice for an early-stage enterprise to spend high marketing costs to acquire new customers and scale up its services. Amid all these challenges, BD Assistant continued to offer their online services and now residents of Rangpur city are pretty much happy for being able to take online services in the midst of such harrowing time.
To initiate any decentralised interventions, it's critical to initiate futuristic interventions from day zero, and offer proper timing to iterate its way to reach the perfect model when the time is ripe.
Pivoting in the time of need
From its inception, BD Assistant has been concentrated on offering their services mostly for repairing and maintenance services. Since the government imposed lockdown in the wake of COVID-19 outbreak, BD Assistant responded nimbly to introduce online grocery and medicine delivery services within a very short span of time. Currently, they're exploring opportunities to expand their services in other regional cities, which will eventually help them to serve quality services in Tier 2 cities. In such trying times, the team's deep commitment to solve problems coupled with great resilience helped them to adjust to this unfolding crisis. We hope to see many more hyperlocal impact enterprises rise to this occasion, and eventually take their service to Dhaka- not the other way round.
The key takeaway would be to keep the design of any such intervention flexible so that it will have the potential to adapt and contextualize depending on upcoming challenges and also cash in on opportunities.
Promoting Online Learning
BD Assistant has shown excellent learning agility from their day zero of business incubation.  If you enter their small office space, you won't miss out spotting their library corner where there are lots of meaningful books for the interns and employees.
Since its inception, it has offered internship opportunities to local university students, which offered a hands-on experience to these talents on different components of the business. Even way before this COVID-19 situation, they've introduced remote internship opportunities through which they've offered internship opportunities to more than 100 interns from different parts of Bangladesh.
They've immediately launched a fellowship program when the lockdown just settled in, and they've offered 20 youth opportunities from all across Bangladesh to join their fellowship program.
Beyond course books, youth are getting hands-on experience of different components of business operation through such internship and fellowship opportunities, which sets them up prepared for corporate jobs. When it comes to its own team, its technology team is based in Dhaka, and they're continuously working remotely to integrate technologies into their operation.
The key takeaway here would be to design more tech-enabled inclusive learning platforms in a way which will reduce the knowledge or exposure divide among our youth in Tier 1, Tier 2 and Tier 3 cities.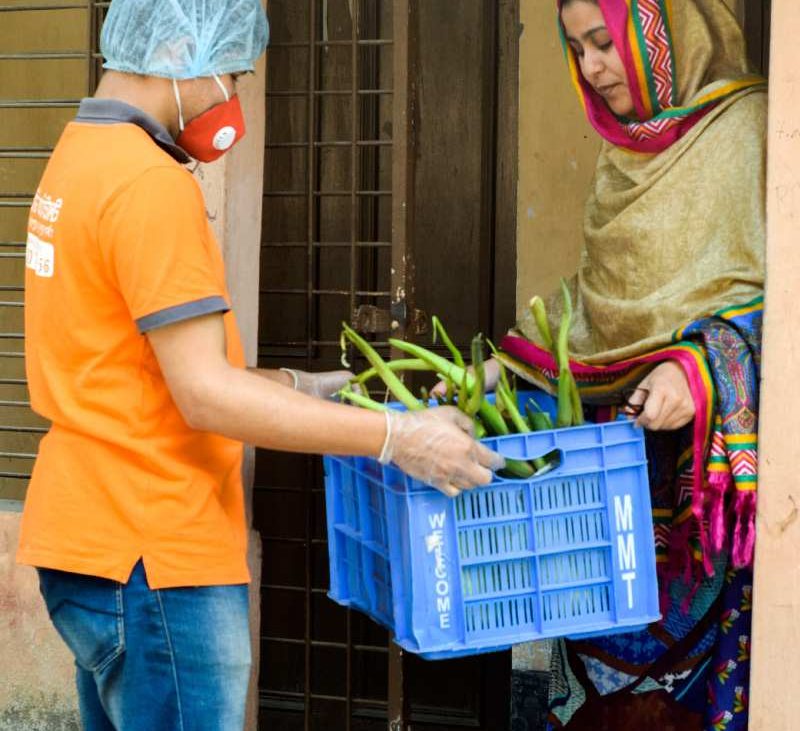 Activating the Local Entrepreneurial Ecosystem
BD Assistant is more than an impact enterprise. It has served as a role-model for youth in Rangpur to experience a bunch of energetic youth driving business with so much commitment and resilience.
The co-founders also played an instrumental role in establishing Rangpur Entrepreneurs Network (REN), which is an association of young entrepreneurs based in Rangpur. During this lockdown period, they're also trying to catch up with Dhaka's entrepreneurial ecosystem by arranging online live sessions to interact with entrepreneurs in Rangpur to understand their pain points of running a business.
The key takeaway here is to bring forward any decentralization initiative, it is incredibly important to proceed your journey along with advancing your local ecosystem.
At a time when the whole country is reeling from economic, social, and health-related consequences of COVID-19, BD Assistant brings lots of hope to Bangladesh's entrepreneurial ecosystem in such trying times.
The ecosystem builders and government policymakers should give their special emphasis on creating our divisional cities as entrepreneurial hubs to pave the way for producing more hyper-local enterprises led by such energetic local talents.
The government must also give directives to the local administration to support such entrepreneurial networks as well as promising social enterprises.
We hope with the right strategies and along with a supporting ecosystem, there will be many startups coming out of our Tier 2, Tier 3 cities to reach a national scale.