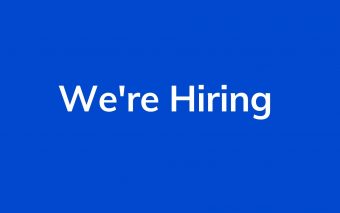 Future Startup Internships 2020
An Internship Experience Like No Other
We have exciting internship opportunities for intellectually curious people who are passionate about writing about and working with entrepreneurs and companies across the technology and startup scene in Bangladesh. Applications are open now.
---
We are looking for enthusiastic, talented and hardworking writing and business development interns to join us for the next few months at FS. Collaborating with the FS team, you'll be writing about and working with entrepreneurs and companies across the technology industry and startup scene in Bangladesh.
You'll be responsible for researching and writing articles, transcribing interviews, and meeting FS clients for interviews and briefs.
You can work remotely from home. However, travel to taking interviews, meeting clients, and attending meetings will be required. We are a small team, so your contribution will be both valued and necessary.
---
Details
Position Title: Internships 
Duration: 03 – 06 months
Job Nature: Part-time and Paid [5 hours/day, 6 days/week]
Remuneration: BDT 5000 – 8000 ++ excellent learning and networking opportunity
Remote work: We are a remote company. You will be working remotely, from home or anywhere for that matter, with flexible remote office hours.
---
Responsibilities:
Interview and transcription:
Assisting on a wide range of writing and content marketing projects
Take interview of entrepreneurs, startup founders, and business and tech leaders in Dhaka
Transcribe interviews
Write well-researched articles on startups, entrepreneurship and technology scene in Bangladesh
Collect partners' content briefs and conduct partner interviews for branded content marketing projects
Assist in the developing weekly and monthly content plan.
Additional responsibilities:
Help in finding new content partners and maintaining communication with assigned Storylab content partners
Develop content partnership proposals
Help promote FS works on social media channels
Assist in managing the FS readers community
---
Who can apply?
Student/Discipline: Undergraduate/Graduate students from any discipline/subject can apply.
Skills & qualities
Passionate about writing, business, and technology industry
Excellent written and verbal communication skills, both in English and Bangla.
Prior writing experience in English is helpful but not necessary.
Analytical ability to look critically into companies and business trends
Flexible attitude, willingness to learn and work under own initiative.
Hardworking and committed and capable of working in a tight deadline under pressure.
Sound knowledge of Microsoft Office and Google Docs and graphic design tools, WordPress is a plus.
A strong sense of urgency and the ability to prioritize and manage a complex workload.
---
How to Apply
Applications are open now. To apply, send your CV, and a sample writing by email to: [email protected] with the vacancy title in the subject line.
For queries, please email to: [email protected]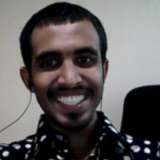 Ruhul Kader is a technology business and technology policy analyst based in Dhaka, Bangladesh. He is also the co-founder and CEO of Future Startup and author of Rethinking Failure: A short guide to living an entrepreneurial life. He writes about internet business, strategy, technology, technology policy, and society. He can be reached at [email protected]