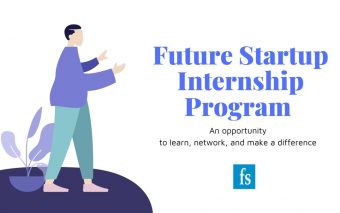 Business Writing Internships At Future Startup 2019-2020
An Internship Experience Like No Other
We are looking for talented and hardworking young writers and students for a few internship positions at the fast-growing, entrepreneurship and technology-focused digital publication and information service startup Future Startup to help us write about and organize the business and tech information of Bangladesh.
Future Startup is an essential source of information, insight, and analysis on entrepreneurship and innovation economy for a growing number of entrepreneurs, business and tech professionals and intellectually curious people in Bangladesh.
Position: Trainee Analyst (Intern)
About the Position
The Trainee Analyst internship comes with high autonomy and high responsibility. The position comes with remote work option but you will have to attend weekly team meetings and travel to interview entrepreneurs and business technology professionals and meet FS content partners in Dhaka.
Trainee Analyst Intern will primarily be responsible for researching and writing articles, transcribing interviews, and meeting FS clients for interviews and briefs. As such, interns can work from home or anywhere in Dhaka. However, travel to taking interviews, meeting clients and attending meetings will be required.
Details
Position Title: Trainee Analyst (Intern)
Duration: 06 months
Job Nature: Part-time and Paid [5 hours/day, 6 days/week] Remuneration: BDT 6000-10,000
Remote work: We are a remote company. You will be working remotely, from home or anywhere for that matter, with flexible remote office hours.
Job description and duties
Interview and interview transcription:
Transcribe interviews
Take interview of entrepreneurs, startup founders, and business and tech leaders in Dhaka (this mostly happens later in your internship period)
Research and write articles
Write well-researched articles on startups, entrepreneurship and technology scene in Bangladesh based on primary and secondary research
Write short articles based on secondary research
Write commissioned articles for Storylab content partners based on primary client briefs and secondary research
Coordinate with FS Storylab content partners
Collect partners' content briefs
Conduct partner interviews for branded contents
And maintain communication with assigned Storylab content partners
Content plan
Assist in the developing weekly and monthly content plan.
Optional Activities
Help promote FS works on social media channels
Develop material for FS Social media channels
Analyze the response of readers and take notes to improve
Assist in managing the FS readers community
Find potential content partners/sponsors
Develop content partnership proposals
Who can apply?
Student/Discipline: Undergraduate students from any discipline/subject can apply.
Skills & qualities
You are passionate about writing, business, and technology industry in Bangladesh
You have excellent writing skill in English
You are analytical and can see beyond the surface
You are hardworking and committed
You are capable of working in a tight deadline under pressure.
Prior writing experience in English is helpful but not necessary.
We expect self-sufficient people who can work under minimum directions and don't require spoon-feeding and constant supervision. That said, we ensure great working experience and provide a lot of help with your work.
Right now commitment, hard work and a sense of responsibility these things are in short supply in Bangladesh, you must have enough of these things.
Experience in Microsoft Office and Google Docs and graphic design tools, WordPress is a plus.
Intellectual curiosity and predisposition to creative problem-solving.
A strong sense of urgency and the ability to prioritize and manage a complex workload.
Excellent written and verbal communication skills.
Please note that we are a startup, so expect everything to be scrappy, a lot of real hard work, flat culture, less formality and a lot of freedom. Most importantly, expect a lot of real and meaningful work that you will be able to proudly show in the future.
Benefits
Paid internship:
This is a paid internship but if you are looking for a gig that would pay a lot, this is not it! But we can guarantee that you would enjoy the work and would be making a real difference and a lot of important connections.
An Opportunity to learn and build lifelong connections
You will be interacting and building valuable connections with entrepreneurs, business and tech professionals, startups, designers and makers of all kind.
You will learn to think critically, create powerful digital content and develop communication skill.
Rigorous training and feedback are provided to help our interns improve.
If you perform exceptionally well, you may just be considered for a higher position at Future Startup.
Recognition
All interns receive certificates of work experience after the successful completion of the internship.
An opportunity to make a difference
Your work at FS is going to make a difference. Our stories are widely read and reach thousands of people on a daily basis and are changing lives.
We are building a digital platform that enables people to take initiatives in their personal and professional lives through giving them access to information, knowledge and industry connections for free resulting in entrepreneurship, intrapreneurship, employment generation, and social change. And your contribution is going to make a difference.
We have been recognized by the community for our contribution to enabling entrepreneurship and innovation economy in Bangladesh
How to Apply
Applications are open now!
To apply, send us your most recent CV by email at [email protected] along with a sample of your writing.
For queries, please email at [email protected]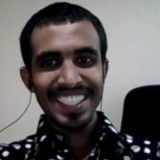 Ruhul Kader is the Co-founder and CEO of Future Startup and author of Rethinking Failure: A short guide to living an entrepreneurial life. He writes about internet business, strategy, technology, technology policy, and society. He can be reached at [email protected]