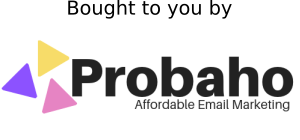 Abm Obaidullah is the founder and CEO of Redgreen, a homegrown smartphone brand that aims to become the Xiaomi of Bangladesh. Redgreen started small, selling tablet PCs and hardware tech products direct to customers using digital channels.
Founded in 2016, the company grew quickly and has turned itself into a popular smartphone brand. It also sells a host of smart accessories and gadgets. Today, Redgreen is a team of ten people. The company has launched three models, all of them sold well and is in the process of launching three more models by next month.
Redgreen uses digital channels and ecommerce platforms to sell their products directly to customers. In the process, the company saves cost and pass on the savings to its customers as price benefits. The company says it aims to bring-in high-quality smartphone to customers in Bangladesh at an affordable price. One strategy it applies to ensure price competitiveness is saving distribution cost by using digital direct to customer channels.
Mr. Obaidullah says that the opportunity in the smartphone space is huge. He is right. If you look at the smartphone penetration in Bangladesh it all makes sense. Affordability remains a key challenge to the growth of smartphone in Bangladesh. Redgreen thinks it has cracked the code of offering a better quality affordable smartphone.
We recently caught up with Mr. Obaidullah to discuss his winding path to path to entrepreneurship, how Redgreen came into existence, what inspired him to embark on an entrepreneurial journey, the state of Redgreen's business today and its ambition going forward, lessons he has learned from his journey so far, why perseverance and working hard is the common thread that connects stories of all entrepreneurs and much more.