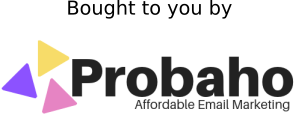 Founded by husband-wife duo Tanzia Nasrin and Arnob Mustafa, Leisfita, sells exclusive designer jewelry and women fashion items online. Originally founded in 2012 as a Facebook page, the company went through multiple phases of metamorphosis over the past years. Today, it has evolved into a niche ecommerce player with a strong brand following in the women's fashion category.
We recently caught up with Tanzia Nasir and Arnob Mustafa to learn about their path to entrepreneurship, how LeisFita got started, what is LeisFita and how it operates, how Leisfita has evolved and grown from a mere idea into a company with a growing customer base, the state of Leisfita's business today and its ambition going forward, what does it take to grow a business, challenges of being a founder, lessons they have learned so far and much more.
Register to read this article in full and more insight articles!
By registering, you will be signed-up for an account which gives you access to our premium stories published a few times a week and archives of all our premium stories. You will also receive a daily newsletter sent to your inbox. To unsubscribe, please visit the profile section in your account. We have a strong privacy policy. We will never share or sell your data to anyone.
What you get
In-depth actionable analysis
In-depth analysis on startup, business and technology scene in Bangladesh that you would not find anywhere else.
Daily and weekly newsletter
Get our daily and weekly newsletter with our most important stories directly to your inbox.