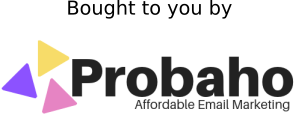 Mentors' Director and CEO Anindya Chowdhury on his journey, the early days of Mentors', how Mentors' has evolved and grown from a small initiative into one of the most prominent private education services companies in Dhaka, how Mentors' operates and its culture, sheds light on the expanding world of Mentors' services, challenges of Mentors' and private education sector in Bangladesh, talks about the state of Mentors''s business today and its ambition going forward, the hard work and intricacies of building a business, shares his lessons from his journey so far and reflects on why having a detached involvement mentality is critical and much more.
Register to read this article in full and more insight articles!
By registering, you will be signed-up for an account which gives you access to our premium stories published a few times a week and archives of all our premium stories. You will also receive a daily newsletter sent to your inbox. To unsubscribe, please visit the profile section in your account. We have a strong privacy policy. We will never share or sell your data to anyone.
What you get
In-depth actionable analysis
In-depth analysis on startup, business and technology scene in Bangladesh that you would not find anywhere else.
Daily and weekly newsletter
Get our daily and weekly newsletter with our most important stories directly to your inbox.