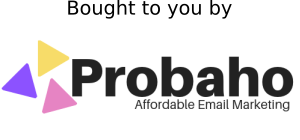 Waiz Rahim is the Founder and CEO of Deligarm, an omnichannel ecommerce company that aims to operate at the intersection of online and offline and integrate the power of digital commerce with offline retail by enabling existing mom and pop corner shops in neighborhoods to act as their agent points for both distribution and collection.
Founded in 2017, Deligram started as a pilot in Comilla. It partnered with 40 retail stores with an ambition to figure out a new model for ecommerce distribution by leveraging the presence of local corner shops to overcome infrastructural challenges. Deligram calls these partners dgAgents. Since Deligram is a Rahimafrooz affiliated company, it could easily use Rahimafrooz's existing retail channel to build a distribution model. After months of the experiment, it moved to Dhaka in January this year. It has since grown to become one of the important players in Dhaka's ecommerce space.
In this second and final installment of our interview with Deligram founder and CEO Waiz Rahim, we talk about fundraising, the challenges of entrepreneurship, his lessons from his journey so far, the importance of taking care of yourself as a founder, and much more.
Register to read this article in full and more insight articles!
By registering, you will be signed-up for an account which gives you access to our premium stories published a few times a week and archives of all our premium stories. You will also receive a daily newsletter sent to your inbox. To unsubscribe, please visit the profile section in your account. We have a strong privacy policy. We will never share or sell your data to anyone.
What you get
In-depth actionable analysis
In-depth analysis on startup, business and technology scene in Bangladesh that you would not find anywhere else.
Daily and weekly newsletter
Get our daily and weekly newsletter with our most important stories directly to your inbox.