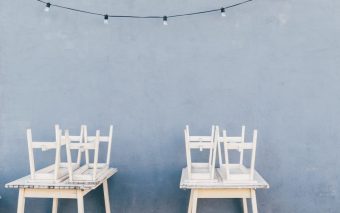 FS Weekly Review #20
2. Building An Intelligent Video Analytics Startup In Bangladesh With Shehzad Noor Taus Priyo, Co-founder & CEO, Gaze Technology

Shehzad Noor Taus Priyo is the Co-founder and CEO of Gaze Technology, an intelligent video analytics startup that builds intelligence capabilities for CCTV cameras that could be used to solve a long list of securities, attendance monitoring, analytics, and optimization challenges. Founded in 2017, the company has grown to a team of 20 people within a short period of time and aims to build "a global leader in AI, serving customers across the world and making intelligent video analytics accessible and affordable for all."
3. The Angels Network(TAN) Launches In Dhaka

A new angel investors network aptly named The Angels Network (TAN) has been launched today with an ambition to connect startups to capital and help startup companies with management skills.
4. On Becoming A Better Founder With Waseem Alim, Founder and CEO, Chaldal

Chaldal Founder and CEO Waseem Alim goes deep into the job of a founder, making decisions, hacks to make your life easier as a founder, decision making, higher order priorities for founders, reading, lessons for founders, management, and much more.
5. Homegrown Digital Communication Company GEEKY Social Turns 4!

GEEKY is one of the earliest digital marketing companies in Dhaka. Over the past few years, it has experienced a generous growth, expanded beyond digital communication and to new verticals like training and introduced multiple new products. On the eve of its 4th anniversary, the company is now approaching its next phase of growth.