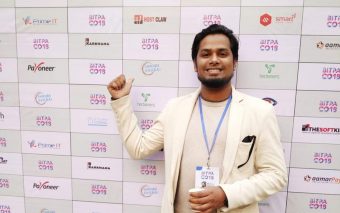 Inside Online Learning Platform Shikhbe Shobai With Rifat M Huq, Co-founder and CEO, Shikhbe Shobai
Founded in 2017, Shikhbe Shobai offers paid courses on a wide range of subjects including graphic design, UI/UX, Web and app development, etc. It has grown significantly and built a widely recognizable brand in the online learning space.
By registering, you will be signed-up for an account which gives you access to our premium stories published a few times a week and archives of all our premium stories. You will also receive a daily newsletter sent to your inbox. To unsubscribe, please visit the profile section in your account. We have a strong privacy policy. We will never share or sell your data to anyone.
What you get
In-depth actionable analysis
In-depth analysis on startup, business and technology scene in Bangladesh that you would not find anywhere else.
Daily and weekly newsletter
Get our daily and weekly newsletter with our most important stories directly to your inbox.