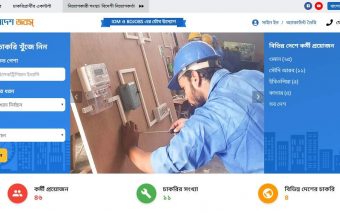 Weekly Review #13: The Most Important Tech News Analyses Of The Week
8. Is Freelancing The Future Of Employment?

Today, freelancers represent 35% of the United States workforce. In the European Union, the rate is 16.1%. Both figures demonstrate the same global trend: from creative entrepreneurs to those paid by the task, freelancing is on the rise worldwide.
9. An Economic Case For Reducing VAT Rate On Supershops

Supershops, which brings all household necessities under one rooftop, started its humble journey in the late nineties and expanded rapidly in the next decade. The number of supershops back in 2001 was as low as 5. Thanks to rapid urbanization, by 2018 the number has rocketed to 150++. Even though the number has increased, the growth of this sector has declined in recent years in terms of revenue earning, the amount of VAT (value added tax) paid and employment. It appears that the slowing down of the growth of this sector is associated with the increase in the rate of VAT in recent years, which has led to a decrease in the growth of consumers.
Ruhul Kader is a technology business and technology policy analyst based in Dhaka, Bangladesh. He is also the co-founder and CEO of Future Startup and author of Rethinking Failure: A short guide to living an entrepreneurial life. He writes about internet business, strategy, technology, technology policy, and society. He can be reached at [email protected]