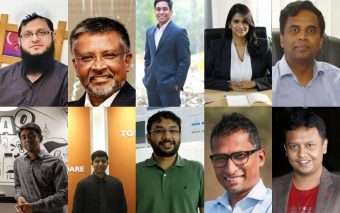 Weekly Review #11: Most Important Tech News Analyses Of The Week
2. Truck Lagbe Raises New Funding, Plots Big Growth Push

Truck Lagbe, an online platform that connects truck owners/drivers and shippers for free, has raised around US$1 million in a pre-series A investment round, according to two people familiar with the matter. It had previously raised an undisclosed seed round about three months ago. With the investment, the startup aims to grow its platform, acquire more trucks/owners, launch new products, and overall grow its business.
3. Daraz's Premium Shipping Service Daraz Express Expands

Daraz has a logistics operation almost in every market where it operates including Pakistan, Nepal, Sri Lanka, Myanmar and late last year, it has added Bangladesh to that list. The Alibaba owned South Asia focused ecommerce giant has got serious about Daraz Express in Bangladesh. Daraz Bangladesh first started experimenting with Daraz Express in October 2018, three people familiar with the matter told FS. The company has since expanded the coverage and extent of the service. Daraz Bangladesh now offers 24 hours delivery within Dhaka and 48 hours delivery across the country for select products through Daraz Express.
4. Khaas Food Moves Into Brick-and-Mortar Retail

Khaas Food, the Dhaka-based online safe food company, has made its foray into brick-and-mortar retail with 4 retail shops across Dhaka setup in a unique franchise model where it works with a partner who invests in the real estate and Khaas Food takes care of the products, marketing, and management. The idea, apparently, is to […]
5. Misha Ali To Lead Uber Eats In Bangladesh

Today Uber Eats, the food delivery unit of ride-hailing giant Uber, announced that it has appointed Misha Ali, a former Marketing Director of Bikroy.com and co-founder of home-made food delivery startup Cookups, to lead Uber Eats' operations in Bangladesh. With 12 years of experience in e-commerce and start-ups, Misha Ali will focus on launching and […]
6. They Don't Come Back: Dhaka's E-commerce Has A Retention Problem

"During a special occasion or campaign the number of orders goes up by at least 100%," says Founder of a Dhaka-based Ecommerce company in an interview with FS. Ecommerce players like Daraz, Ajkerdeal and many other experience occasional spike in orders with exclusive offers and discounts. For many ecommerce players, the number of orders doubles when there is a meaningful discount. Growing orders is a priority for any company. For ecommerce companies in Dhaka, it is more so. "We have seen the growing awareness about ecommerce over the past few years. But it has not materialized in terms of numbers," one founder tells FS. Ecommerce companies combinedly serve about 30,000 orders per day in Dhaka, according to several industry sources. The problem is that the number of has not changed much in the past year. It has seen incremental growth but the dramatic growth that shape internet business is missing from the graph.
7. 10 Founder Stories You Should Read
1. Life's Work: An Interview with Rabeth Khan, CEO, MACOMM/Dentsu and MediaAxis/Carat For those who don't know Rabeth Khan, he is the Chief Executive Officer of MACOMM/Dentsu and MediaAxis/Carat, two of the successful and fast growing advertising and communication services companies based in Dhaka. From a modest beginning of a 3 person agency, over the […]
Ruhul Kader is a technology business and technology policy analyst based in Dhaka, Bangladesh. He is also the co-founder and CEO of Future Startup and author of Rethinking Failure: A short guide to living an entrepreneurial life. He writes about internet business, strategy, technology, technology policy, and society. He can be reached at [email protected]