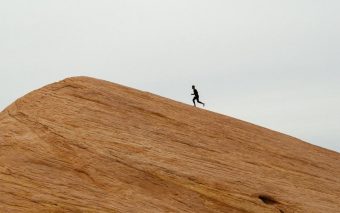 Weekly Review #10: Advice From 03 Successful Bangladesh Founders
1. 06 Things You Should Know About Shohoz
Shohoz Founder and Managing Director, Maliha M Quadir, has a fascinating story. She was born and brought up in Dhaka. Studied in the US: Smith College and Harvard University. Worked at some of the top institutions, Morgan Stanley, Standard Chartered, Nokia, and Vistaprint, spanning multiple countries, US, Singapore, India, and Indonesia. Toward the end of […]
3. Pathao Founder Says Be Prepared To Do Boring Works And Stay Humble
Pathao co-founder and CEO Husain M Elius recently made it to Asia Edition of Forbes 30 Under 30 list. Elius is a deserving candidate for the list. In fact, he should have made it last year. Over the past few years, Elius and his team at Pathao have not built a consequential technology company in Dhaka, but also helped reshape the entire technology business scene in Dhaka. Elius was also in our second annual list of Innovators Under 35 and our Tech's Person of The Year 2018.
4. Hustle As Strategy
In 1986, Amar Bhide wrote an article for the Harvard Business Review titled "Hustle as Strategy". In that, he examines why some companies do well while others in the same industry struggle. He used the financial industry as an example for his piece. According to Bhide, it is not some new strategy or disruptive ideas that a leader brings to an organization that works miracle. Rather, the most important difference between successful companies and not so successful ones lies in their ability to hustle and focus in order to achieve a goal.
5. 6 Reasons To Invest In Open-ended Mutual Funds In Bangladesh
Mutual funds allow individuals and institutions a way to get their wealth professionally managed by licensed asset management companies. They are extremely popular globally due to various benefits including tax rebates, professional management, a secure trust-like structure that provides protection, and exposure to a higher return asset class such as equities. In India, the size of the mutual fund industry has reached US$349bn as of February 2019, indicating its wide popularity with the masses. For Bangladesh, mutual funds have numerous unique benefits which are largely unknown to people.