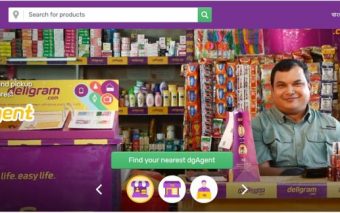 Weekly Review #9: 20 Education Startups, Deligram Raises Money, NOVOAIR Interview, Uber Ambition, And Styline Turns 4
Uber's Ambitions For Bangladesh And Ride-hailing's Future With Quazi Zulquarnain, Country Lead, Uber Bangladesh (Part Two)
Quazi Zulquarnain launched and currently leads Uber in Bangladesh. Prior to Uber, he headed Kaymu Bangladesh, a Rocket Internet owned e-commerce platform that subsequently merged with Daraz to form Daraz Group, which eventually got acquired by Alibaba in 2018. He has also spent seven years working in the nexus of private sector development and investment advisory with the International Finance Corporation in Bangladesh and Vietnam. Since joining Uber in 2016, Mr. Zulquarnain has been instrumental in spearheading the launch of Uber in Bangladesh and subsequently growing the service to 100,000 drivers in two and a half years. Uber was officially launched in Dhaka in 2016 with one service UberX and a team of three people. Today, about 205 people use Uber app every minute in Dhaka and Uber has built a solid portfolio of services.
Styline Turns 4, Announces Weeklong Programs
Styline, the fast-growing modest fashion startup, has turned 4 this month. Founded on April 10 four years ago, Styline has evolved to become one of the most important startups in fashion in Dhaka. Over the last four years, it has expanded its operation, launched multiple product lines, and introduced multiple retail outlets across the country with an ambition to bridge online and offline operation.
On NOVOAIR And The Business Of Air Travel In Bangladesh: An Interview with Mesbahul Islam, Head of Sales And Marketing, NOVOAIR
NOVOAIR was established in October 2007 as an aviation service provider in Bangladesh with a vision of "Excellence in Aviation'' and the motto "ART of Aviation''. The company launched its commercial operation on 9 Jan 2013 with Embraer 145 jet aircraft. Later the Embraer fleet was replaced with ATR 72-500 turboprop aircraft. The airline currently operates to all domestic destinations in Bangladesh with one International destination to Kolkata. In July 2013, NOVOAIR launched Smiles, the frequent-flyer program of the airline. Smiles is the first frequent-flyer program for domestic flights in Bangladesh's aviation history. Since its inception, NOVOAIR has proved to be an innovative airline. Over the past years, it has experienced steady growth and aims higher in the coming years. Travel is one of the fastest growing sectors in Bangladesh. A growing number of Bangladeshis now travel regularly. If growing middle class and booming economy is anything to indicate, the travel industry can go only one way: up. This offers immense opportunities for companies like NOVOAIR.
20 Education Startups To Watch In Bangladesh
In recent years, we have seen a growing number of Education startups in Dhaka. We have all kinds of companies starting from SaaS – targeting schools and management, online education, online tutoring platform, online test preparation platforms, after-school programs for kids, online coding platform and so on. Here are such 20 startups that we have found interesting.
How To Start A Startup: 06 Lessons from Ridwan Hafiz, Co- Founder and CEO of Analyzen
After graduating from BUET, Ridwan Hafiz took up a sales job at Banglalion while working part-time on Analyzen to make the company stable enough so that it could afford him. After a few years of struggle, from 2011 things started to get better and since then team Analyzen never had to look back. "Things often change. Good days come. It takes time but it certainly comes. Your job is to endure and stick to it", says Hafiz.How Analyzen came to be where it is today is a true story of courage and entrepreneurial grit, here are a few lessons from Analyzen story assembled from our interview with Analyzen Founder Ridwan Hafiz. You may read the full interview here.
Deligram Raises New Investment, Eyes To Expand Its Omni-channel eCommerce Platform
Deligram, an omnichannel eCommerce startup that aims to operate at the intersection of online and offline and integrate the power of digital commerce with offline retail by enabling existing corner shops in neighbourhoods to act as their collection points, announced that it has raised US$2 million in Series A investment from a network of institutional and angel investors including Skycatcher and Everblue Management, reports the Daily Star. It had previously raised US$500,000 as seed money in 2017. With the investment, the startup aims to expand its agent-led model to build out its distribution channel further, grow its numbers, and expand to a few more cities by the end of this year.
Bangladesh Mobile Handset Market Updates
Mobile phone handset market experienced a rather sluggish flat 2% quarter-over-quarter (QoQ) growth in the last quarter of 2018, according to the International Data Corporation's (IDC) Asia/Pacific Quarterly Mobile Phone Tracker, Q4 2018. Mobile shipment by the vendors declined significantly compared to a year ago. The increased duty structured caused some challenges for small vendors while helping players like Transsion and HMD(Nokia) advance their positions in the market by absorbing additional costs. The locally manufactured devices also started to enter the market during the last quarter of 2018 creating new dynamics in the market.