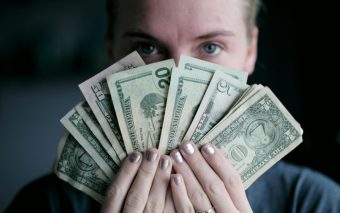 Weekly Review #8: How To Be An Entrepreneur, Uber's Bangladesh Ambition, And Top-Funded Startups In Dhaka
1. How To Be An Entrepreneur: 05 Lessons from Prabeer Sarker

Prabeer Sarker is the founder and CEO of Dhaka Distributions, a cybersecurity company in Dhaka. After graduating with a degree in English Literature from Dhaka University, he started his career as a banker in 1986. Two and a half years into banking, he became a programmer. He then left his banking career to become a full-time programmer at a World Bank-funded project. After leaving the World Bank project, he worked for a private technology firm for a brief period before starting his own venture. In an all-encompassing interview with Future Startup, he shared his journey and lessons on entrepreneurship that we believe can help people in their journey.
2. Uber's Ambitions For Bangladesh With Quazi Zulquarnain, Country Lead, Uber Bangladesh (Part One)

Quazi Zulquarnain launched and currently leads Uber in Bangladesh. Prior to Uber, he headed Kaymu Bangladesh, a Rocket Internet owned e-commerce platform that subsequently got merged with Daraz to form Daraz Group, which eventually snapped up by Alibaba in 2018. He has also spent seven years working in the nexus of private sector development and investment advisory with the International Finance Corporation in Bangladesh and Vietnam. Since joining Uber in 2016, Mr. Zulquarnain has been instrumental in spearheading the launch of Uber in Bangladesh and subsequently growing the service to 100,000 drivers in three and a half years. Uber was officially launched in Dhaka in 2016 with one service UberX and a team of three people. Today, about 205 people use Uber app every minute in Dhaka and Uber has built a solid portfolio of services.
3. Meet 9 Top-Funded Startups And Tech Companies In Bangladesh

Between 2016 and 2019, Bangladesh startup ecosystem has seen some of the largest funding rounds so far. First, Pathao raised a US$10M round. Shohoz followed with a whopping US$15M pre-series B round. ShopUP raised a significant seed round. Ajkerdeal raised investment from a Japanese investor. Sheba raised multiple rounds from a handful of local investors. In 2018 alone, about 22 startups raised money. The sectors that received most funding in 2018 are ride-hailing/transportation, eCommerce, fintech, education, messaging, AR/VR, travel, energy, agri-tech, gaming.
Ruhul Kader is a technology business and technology policy analyst based in Dhaka, Bangladesh. He is also the co-founder and CEO of Future Startup and author of Rethinking Failure: A short guide to living an entrepreneurial life. He writes about internet business, strategy, technology, technology policy, and society. He can be reached at [email protected]