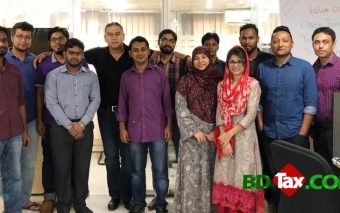 Digital Tax Processing Platform BDTax Is Changing How You Pay Tax In Bangladesh
Bdtax.com.bd is Bangladesh's first award-winning online tax preparation, processing, and submission platform. Founded by Zulfikar Ali and Shah Rahman, the company started its journey in August 2017 with a vision to provide an easy online platform for taxpayers in Bangladesh to prepare and submit their returns. Currently, 35000 users use BDTax.com.bd platform to prepare their income tax returns.
The current version of the platform allows taxpayers to prepare their return online, download it and then submit the return in their NBR tax circle or at the tax fairs.
BDTax aims higher.
By registering, you will be signed-up for an account which gives you access to our premium stories published a few times a week and archives of all our premium stories. You will also receive a daily newsletter sent to your inbox. To unsubscribe, please visit the profile section in your account. We have a strong privacy policy. We will never share or sell your data to anyone.
What you get
In-depth actionable analysis
In-depth analysis on startup, business and technology scene in Bangladesh that you would not find anywhere else.
Daily and weekly newsletter
Get our daily and weekly newsletter with our most important stories directly to your inbox.