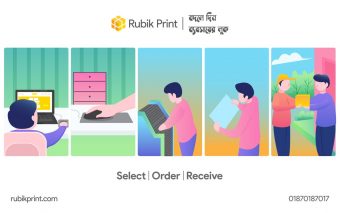 Rubik Print Eyes To Disrupt Design And Printing Industry In Bangladesh
FS Brief
Rubik Print, a design and printing ecommerce startup, has formally launched its operation in Dhaka with an ambition to help entrepreneurs and startups create and subsequently get delivered modern, world-class design and premium level printing of business supplies to their doorsteps without hassle, said a press release.
Using Rubik Print, you can select from hundreds of ready-made designs, be it a business card or mug or any stationeries for your business and get it printed and delivered to your place from the comfort of your office or home. Rubik Print offers custom design option and you also can upload your own design and get it printed and delivered to your destination. Rubik Print covers all major metropolitan areas nationwide.
FS Insight
By registering, you will be signed-up for an account which gives you access to our premium stories published a few times a week and archives of all our premium stories. You will also receive a daily newsletter sent to your inbox. To unsubscribe, please visit the profile section in your account. We have a strong privacy policy. We will never share or sell your data to anyone.
What you get
In-depth actionable analysis
In-depth analysis on startup, business and technology scene in Bangladesh that you would not find anywhere else.
Daily and weekly newsletter
Get our daily and weekly newsletter with our most important stories directly to your inbox.