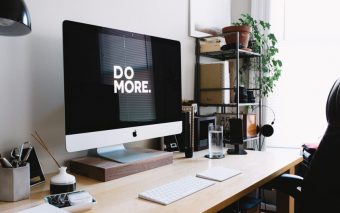 How To Use Email Effectively: 16 Tips To Turn Your Email Into Your e-Assistant, Communicate Effectively and Manage Efficiently
By registering, you will be signed-up for an account which gives you access to our premium stories published a few times a week and archives of all our premium stories. You will also receive a daily newsletter sent to your inbox. To unsubscribe, please visit the profile section in your account. We have a strong privacy policy. We will never share or sell your data to anyone.
What you get
In-depth actionable analysis
In-depth analysis on startup, business and technology scene in Bangladesh that you would not find anywhere else.
Daily and weekly newsletter
Get our daily and weekly newsletter with our most important stories directly to your inbox.
Saikat has been working in the training sector in Bangladesh for 17 years. He is the Head of Bdjobs Training, country's largest training service provider that has trained over 30,000 professionals in the areas of Marketing, Sales, ICT, Entrepreneurship development, Laws, Commercial, Pharmaceuticals, Finance, Accounting, Quality & Process, Industrial Engineering, Garments, Banking, HR, Development/ NGO, Project Management, International Academic Certifications and Leadership Skills.
Also, his experience includes managing government projects primarily focused on learning and job placement. Under his leadership, cumulatively more than 5000 fresh graduates were trained up and recruited by companies and overseas clients through online marketplaces under those projects.
Saikat, an MA in English Literature, acted as Proctor for Six Sigma Black Belt Certification examination by American Society for Quality, USA. He took part in TOT training by SDC & EADS, Leadership and Management training by Jan Bartscht, Co-founder & MD of Leadapreneur, Malaysia and Diploma in Computer Applications by The City & Guilds of London Institute, UK.