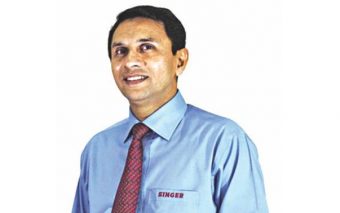 Singer Bangladesh Names New CEO
Singer Bangladesh has named MHM Fairoz as the managing director and CEO of Singer Bangladesh, the company said in a statement. Previously, Mr. Fairoz has been working as the marketing director of the company.
Mr. Fairoz, who will take the place of Mr. AM Hamim Rahmatullah, has also served the company's Sri Lanka operations as a senior executive for 15 years.