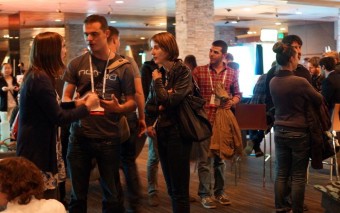 Event Circuite: Most Interesting Business And Tech Events In Dhaka [August 30]
There is no shortage of business and tech conferences and events in Dhaka, but the list of the good ones changes fast. To help you make the most out of your networking time, we're starting a list of the most interesting events and conferences.
To start, we've assembled a list of events we found interesting.
Tech Meetup With Kawshar Ahmed
Saturday, September 24 at 3:30 PM
EMK Center· Buy Tickets
Communication Summit 2016
Saturday at 9 AM
Le Méridien Dhaka· Buy Tickets
Brand Managers Summit 2016
Friday, October 7 at 9 AM
The Westin Dhaka· Buy Tickets
Fuckup Nights Dhaka Vol III
Saturday at 6 PM
Hubdhaka· Buy Tickets
PyCon Dhaka 2016
Saturday, October 1 at 10 AM
NewsCred Dhaka
Techfest'16
Saturday at 11 AM
Independent University, Bangladesh – IUB· Buy Tickets