Face To Face With Rajib Roy Of Branoo [P-01]
Rajib Roy is the Founder and CEO of Branoo, a fast growing ecommerce startup in Bangladesh. He has an astounding body of work and has experience of building multiple companies before Branoo.
From the start, Branoo has been doing great. We recently had the chance to speak with Rajib. We talked about his venture "Branoo", his journey as an entrepreneur, his plan for Branoo and more.
I always look for work that is fun and exciting and where I can make something and contribute in a meaningful way.
Briefly tell us about yourself.
My father was a government service holder. Because of the nature of his work we had to move around all over the country. So I was not in a fixed place for a long time. However, I spent quite few years of my childhood in a village in Chittagong called Raujan. I went to school in Raujan and then for collage, I went to Chittagong College and then I studied in CUET.
I did my SSC in 1996 and HSC in 1998. In CUET, I studied Electrical Engineering. I'm actually an EEE major but now working in Computer Science related stuffs. It is a long story though. During my undergrad, Computer Science (CS) was the thing! Everyone was crazy about CS.
Although I went on to major in EEE but I was already into programming. I spent a lot of time understanding how computer works, took part in programming competition. I realized that I was more comfortable in programming than EEE.
Long story short, in 2002 I started working in a company as a software engineer. I was still a student and working part time. I learned a lot there. In 2005 after graduation I joined in a Telco. Since I was an EEE major I got the job very easily. It was a good job but I was not satisfied, mainly because I had nothing significant to do there. It was a big company and everything was structured and we had very little decision to make. If we needed to do something new, we had to take permission. Literally, there was very little scope to apply what we learned in University.
That's when I thought about trying something of my own. I started a company called ANANTAbd along with few of my friends.
We were a software company in Chittagong and started a job portal named ctgjobs.com. It was in 2004-05 and we got a very good response from the market. People loved it. But the number of users we had was not enough and market was not ready yet to pay and we had to close the door for both companies ultimately.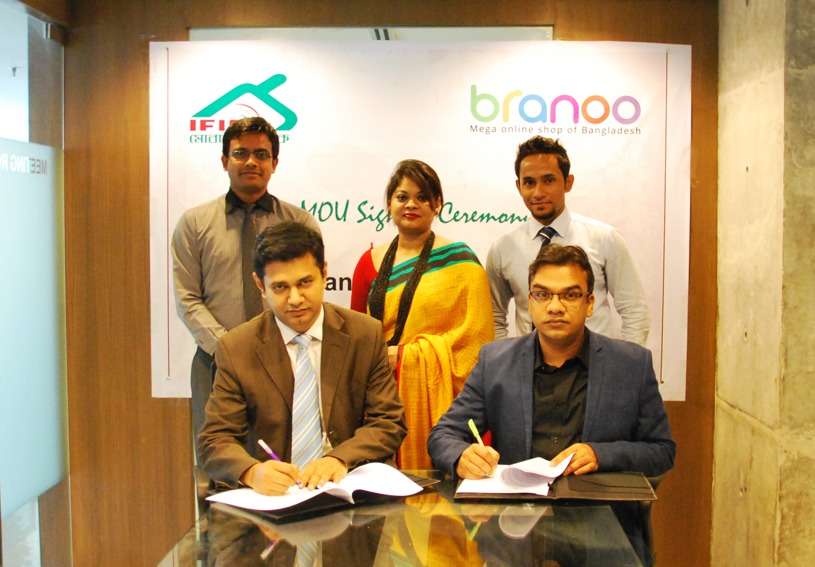 In 2007, I thought, maybe it is better to go outside and see the world. I travelled to Dubai and I got to know few companies there and also gave few job interviews. Luckily I managed to have a job at an early stage company. I worked at that same company for 2/3 years and eventually became a partner. The company started with five people including me. Four people were from UK and I was the only Bangladeshi. The company is still running and doing pretty well, is called the NEXA.
Your passion.
I am a developer and I always want to remain one. I love to write codes that works, build new things regularly.
Now as I look back I think we could have saved both of these companies if we were a little more patience and if we were wedged around for a while.
What was your underlying motivation to become an entrepreneur?
I was trying to find love in my work. I was a teaching assistant at CUET for few months after my graduation. It was quite respectable job, but I didn't feel love for it.
I always look for work that is fun and exciting and where I can make something and contribute in a meaningful way. Finally when I have founded my first company I thought,okay, this is fun! I think finding something exciting; doing something fun was the motivation.
Tell us a little more about ANANTAbd and CTGjobs.com
ANANTAbd was founded by three graduates from the CUET, including me. Our plan was to make something different in Chittagong. We wanted to build an online freelancing marketplace back then.
We got the domain name, worked hard to launch a platform but it never worked well. After few months we decided to close the doors. We shut it down but not the ANANTAbd. Then we decided to make it a software company. We did fairly well up until 2007 when I finally decided to leave the country.
The case for CTGJobs was different. It had a great crowd and growing user base but the market was not ready. Nonetheless, we did not stop it. We continued up until I left for abroad. Once I left it was really difficult to manage a business here in Bangladesh. So, ultimately, we had to close it.
Now as I look back I think we could have saved both of these companies if we were a little more patience and if we were wedged around for a while.
Briefly tell us about Branoo.
Branoo is a very young company. We started back in 2014. But within this very short time we have managed to get attention from the market because of our hard work and innovative ideas.
We focus in selling high end perfume and other relevant products.
The idea originally came from my wife, who is one of the co-founders of Branoo. Whenever she comes to Bangladesh she brings lots of cosmetics from the Dubai. We had to bring all the cosmetics and stuffs from Dubai as locally available products are unreliable. We thought this might be the case for many others here. So, to solve this problem, we will bring/import quality products from outside and sell those products in Bangladesh. That was the original idea and that's how we started Branoo.
Since my wife came up with the idea we started with cosmetic items. The market response was huge. That's when I decided to get involved and I added perfume. We have more than two thousands varieties of perfumes now and most of these brands are not available in Bangladesh. Now that we know people like us, we have added some other products as well like clothing items for women. We now sell Tangail sarees, Jamdani sarees and few other items.
We put lots of work into making our customer experience a lot better. We buy and warehouse all the products ourselves and deliver as well. Because we want to make sure that our quality is hundred percent. We quality check every product before putting it on our website and sending it out to our customers.
Since my wife came up with the idea we started with cosmetic items. The market response was huge. That's when I decided to get involved and I added perfume.
As a brand, Branoo is a colorful brand. If you see our logo and everything, you would notice we are very colorful. We love brightness. Also we have found that people love brightness. We aim to build a brand in Bangladesh which is very bright in color and work as well.
Once you got the idea, how did you put all things together and get started?
Since I came from a technical background and we have company that do projects for other companies we knew how to build an ecommerce website and start doing things. But we wanted to do in a particular fashion. It happens to me all the time that when I get a new idea I go crazy. I can't sleep. I can't do anything else. I have to do the whole thing before I take rest. Everybody knows this thing, so when I have an idea everyone in the team needs to work. I bring the designer at nine o'clock at night and we work throughout the whole night, that kind of stuff. Then in the morning we come out with a layout that the website should look like this. As I said, we took time to find best way for the user to use the site. As 70% of our users are from Bangladesh and they use mobile devices to browse our site, we had to make it perforce across all platforms.
Initially we had only two people looking after the Branoo and we funded it from our own pockets. Now we are a 16 people team including two in our Dhaka office. So far, the growth has been wonderful.
We have a cool bi-weekly newsletter, signup today and get everything about what and who in Bangladesh's startup and entrepreneurship space delivered to your inbox.
Key takeaways:
Start with problem you are facing or someone you know is facing.

Understand your customers. Build something that caters to their needs.

Be patience. More often than not things fall apart because we become too impatient.

There is no failure unless you stop trying.

In life you always get a second chance.
Note: Interview by Ruhul Kader. Transcription by K.N. Ipshita. Edits by Nezam Uddin. This is part one of the interview, please come back next week for part 02 and final part of the interview.