A collective investigation, bringing together perspective, and insight from entrepreneurs, investors, experts, and users.
Future Startups is happy to announce its partnership with Payza Bangladesh, Ajkerdeal.com, and Ghoori.com.bd to run a long form, comprehensive, and in-depth series on Bangladesh's ecommerce industry.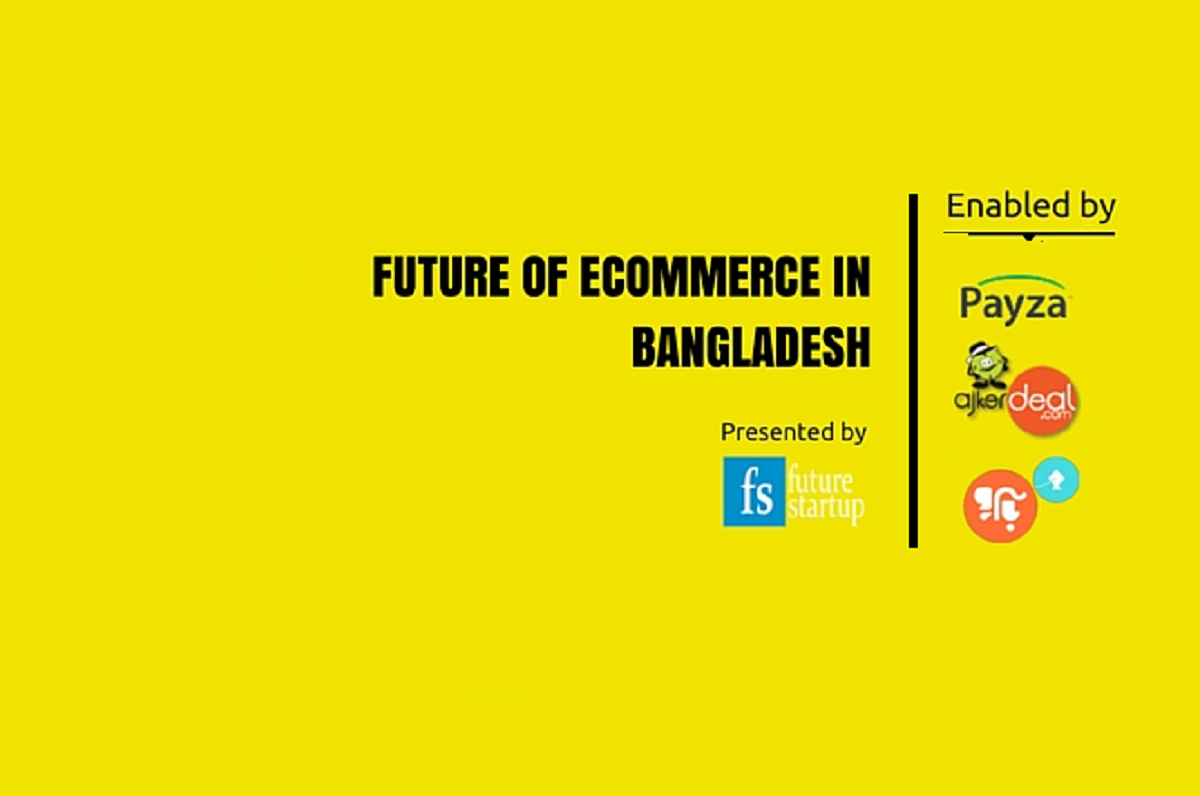 Starting November 01, the series and subsequent report, Inside Bangladesh Ecommerce Industry will explore, examine, and demonstrate just how much you know about Bangladesh ecommerce industry, what's happening inside, who are the big players, what are the big problems, what is the bright or bleak future, what can be done and more.
We are excited to be partnered with these three great companies and to launch the series because we see ecommerce is the next big thing in Bangladesh [to some extent it is already a big thing]. However, there is room for growth and we aim to discover and understand the future growth potential for this industry while also examining possible roadblocks way forward.
Conceived by the FS Story Lab-our story engine for powerful narratives, the twelve-part series Inside Bangladesh Ecommerce Industry is an eye-opening look at our fast growing ecommerce sector-analyzed and informed―a sector poised to grow big and has potential to become powerhouse for our economy affecting our fast growing startup ecosystem, entrepreneurial culture, and overall economy at large.
The series is solely created with the goal of helping the industry, entrepreneurs, investors, and users to better understand the present and future of ecommerce in Bangladesh. Inside Bangladesh's Ecommerce Industry is a collective investigation, bringing together perspective, insight, and feedback from entrepreneurs, investors, experts, and users. We will publish, starting from November, one piece per week for a three months time period and will release a report on the industry at the end of the series.
About Partners

Payza Bangladesh
Payza is Bangladesh's first e-wallet based online payment platform. Similar to a regular wallet, Payza offers an online wallet that allows anyone to load money and use those funds to make online payments on e-commerce websites, as well as many other uses. For the first time in Bangladesh, online retailers can offer their customers a superior online payment experience that is truly secure and instant.
Ajkerdeal.com
Ajkerdeal.com is one of the fastest growing ecommerce marketplaces in the country. It features daily deal at an unbeatable price on the best stuff in order to help you to make the best shopping decisions.This is a deal and discount website where buyer can find all the attractive discount offers, special deal of the country in one place.
Ghoori.com.bd
Ghoori is the first ever e-Commerce platform of Bangladesh, where anyone can start e-business any day and effortlessly. Ghoori is a game changer for newcomers. Also, it is the place where customers can search their desired products, compare those, and purchase with ease. Ghoori stands for the freedom and entrepreneurship. It is the platform for entrepreneurs to open their own road of independence.
Future Startup
Future Startups is a mission driven media startup that provides information, inspiration, and insight to entrepreneurs, makers, and doers. We are working hard to build a go to place for startups, entrepreneurs, and makers in Bangladesh. We justify our existence by saying that we are contributing to building a better Bangladesh and a better world by enabling people to take initiative. Over the time we want to dig deeper and envision building a post 21st century organization that will break few rules and work in the intersection of media, community, commerce, and art.