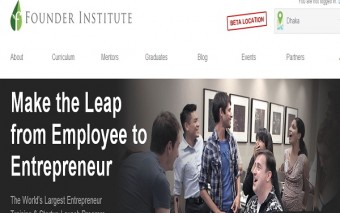 Founder Institute Partners With BASIS, Announces BASIS Fellowship
The Founder Institute– a Silicon Valley based early-stage startup accelerator and global launch network that started its operation in Bangladesh last year, announces a partnership with BASIS,-the national trade body for Software & IT Enabled Service industry of Bangladesh, for their Bangladesh Fall 2015 cohort.
Through this partnership, members of the Basis community can apply to the program for free ($50 value), and the most extraordinary applicants from the community will be awarded the BASIS Fellowship, giving them the opportunity to enroll in the program for free ($300 value). However, in order to be eligible for BASIS Fellowship for the Bangladesh Fall 2015 Founder Institute, you must complete your application and admissions test by the Early Application Deadline which on 2015-08-30.
To apply for the fellowship, please follow this link.
Founder Institute started its operation in Bangladesh last year and five startups came out from their first batch of the Bangladesh chapter early this year.
More Reading: 
Ibrahim works as an Intern at FS. He takes interviews, writes features, and meets entrepreneurs and makers and doers.