We're Hiring: Join the Team & Work with us to put Bangladesh on Global Map for all Great Initiatives
Future Startup is a media startup based in Dhaka, Bangladesh. We aim at reinventing the way how content on startup, entrepreneurship, and making ideas happen are being produced and distributed in Bangladesh. We want to put Bangladesh on global map for good things happening around.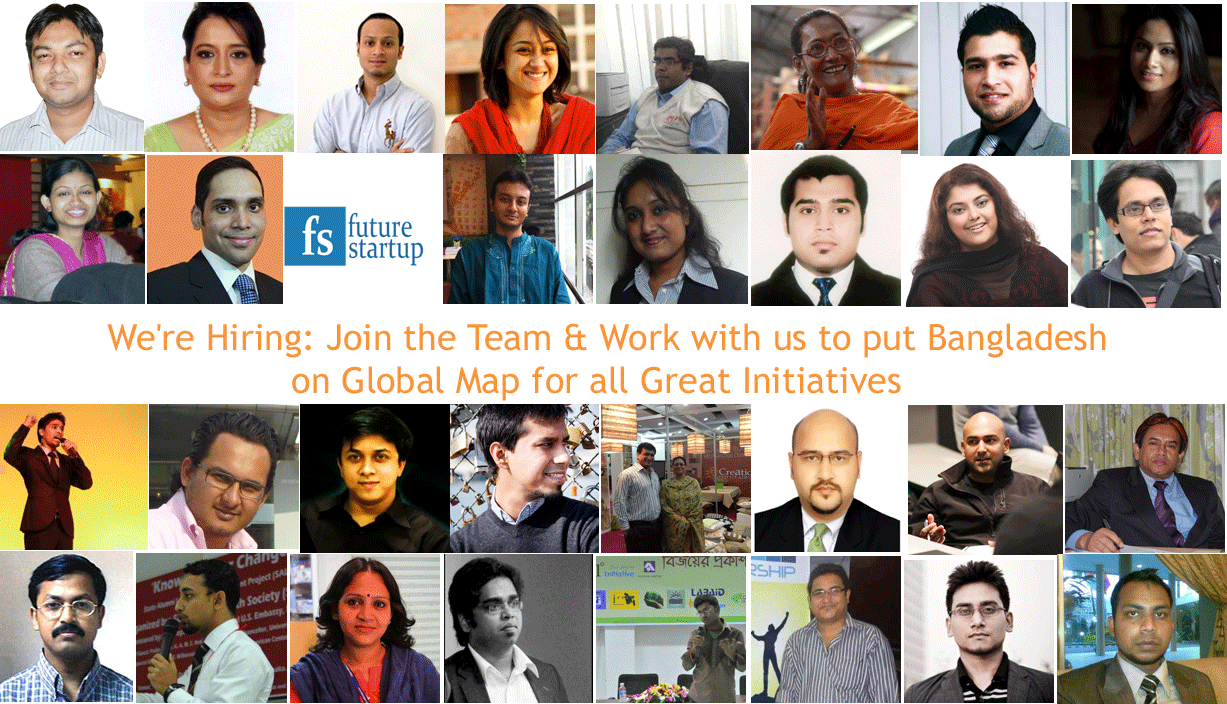 At FS we value only 3 things.
We want to generate high quality useful content for people who want to start a venture in Bangladesh and make it happen. We want to be the ultimate source for information, knowledge, and inspiration on web.
The second thing we value most is putting Bangladesh on global map for wonderful initiatives that people are taking here every day.
Finally, we want to make sure that our readers and community members have best of us in all ways (this is the number One).
We are looking for few FS Associates to help us with content crafting. Join the team and work with us to put Bangladesh on Global map for good reasons.