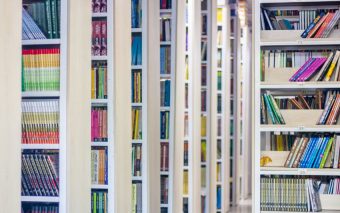 How Rokomari Was Created
Rokomari is one of the fascinating digital commerce companies in Dhaka. Founded in 2012, the company is one of the earliest and consistent players in Dhaka's digital commerce space. The company is a perfect bootstrapping case study in digital commerce for entrepreneurs in Bangladesh.
The beginning of Rokomari is an interesting story. Like most journeys in life, it is a story of going off the road and landing somewhere than what you originally planned. The actual name of Rokomari is OnnoRokom Web Services Ltd and the company started as a very different company than what it is today. In a recent interview with Future Startup, Mahmudula Hasan Sohag of Rokomari shared how Rokomari came into being. Let's learn it in his own words: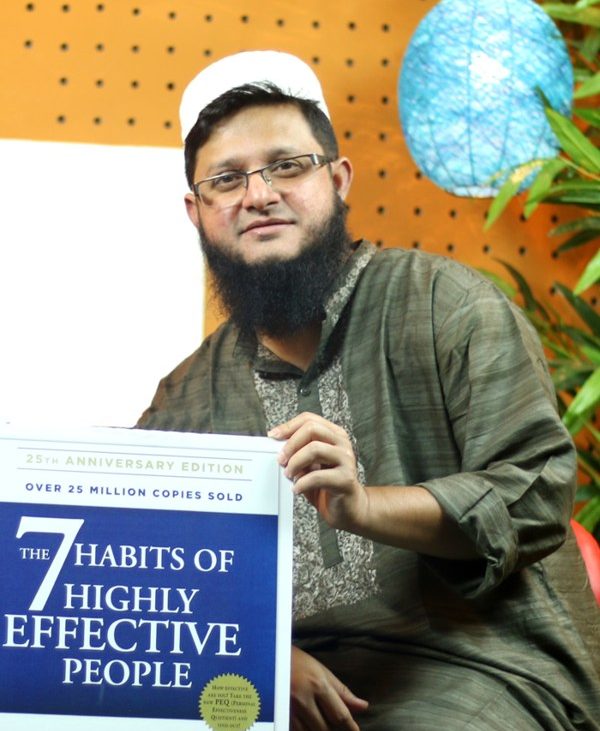 ---
Mahmudul Hasan Sohag on the beginning of Rokomari:
Rokomari is one of the youngest ventures in our portfolio. The actual name of our company is OnnoRokom Web Services Ltd. The original idea before Rokomari of this initiative failed, which was something similar to LinkedIn failed.
The story of how OWS came into being is quite interesting. Three of our juniors from BUET 02 batch of CSE came up with an idea they named "careerclub.com.bd". It was very much like LinkedIn. LinkedIn still does not have many of the features that they initially pitched when they first came to us.
When they came up with the idea, they first went to Munir Hasan bhai of Prothom Alo and he sent them to us. We liked the idea and formed a company named careerclub.com.bd for that project. We worked on that project for about 1-1.5 years. This was a project of tremendous scale which we did not realize when decided to embark on the journey. After working for over a year, we came to see that we made little progress. Everyone in the team was demoralized. We could see that the project was failing. We were considering a way out for the project.
Fortunately, one day around this time Shaiful Azim bhai of Prothom Alo called and told me to give some ideas to work on during the cricket world cup. This was during the Cricket World Cup. At the time, I was an avid player of Mafia game on Facebook. I noticed that I was playing a game for hours a day. This got me thinking about how a game kept me engaged for hours. I was trying to understand the philosophy of the game. That's how I came up with an idea of a game for Prothom Alo as part of their cricket world cup events. I shared the idea with Shaiful Azim bhai. He was immediately sold. The game was later named Cricpaul. The idea was simple: Cricpaul would allow users to predict the outcome of various aspects of a cricket match in real-time on the Prothom Alo website and the people who came up with the right prediction would receive a gift.
Crickpaul was designed as a prediction game. For example, before the start of a match, we would give 10-15 questions related to the match. People would give their predictions before a particular match. Simultaneously, when the match is being played, there would be real-time questions that people could answer. We had a micro-blogging feature for that as well.
We pitched the idea in front of Matiur Rahman Bhai and he liked it. We didn't have any software at the time. We pitched the idea with a simple .psd file. Monirul Bhai, who was at Grameenphone at the time, liked the idea very much. He was super excited. Prothom Alo was supposed to be the media partner and GP would be the sponsor. However, GP could not proceed with the sponsorship despite their strong interest due to some issues.
Then we approached Qubee and they give a good budget. Although Qubee is an MNC, they sort of by-passed their approval procedure and gave us the green light to go. At the time, Qubee had merely 2,000 subscribers on its Facebook page. Teletalk also sponsored. The project was for 40 days only. It was a big hit! We had a pageview of about 9.5 million in 40 days at the time. We are talking a time when the internet penetration was much lower than what it is today.
Overall, the project was super hit. The project was being able to attract good sponsorship money. It sort of saved our almost dying OWS.
Before that, we had many other failed projects. We had a project called OneTouch, recharging your mobile balance using the internet. We had the solution but it was not commercially viable hence failed.
Regardless, after Cricpaul project we got our confidence back. The game was so popular that on the last day our server went down because of the number of people playing the game. Some even played for about 7-8 hours at a stretch. That saved OWS from going down. However, careerclub eventually failed.
---
After that, the juniors suggested if we could move to e-commerce and if we could start with books. I have been fascinated by books throughout my life. The three juniors, living in Mirpur at the time, asked a teacher there for a good name while they were in a tea stall. Rokomari was one of the names the teacher suggested. They liked the name and my partner Liton liked it so much that it was like we have to do something with the name. That how Rokomari came into being.
It was the month of December. The book fair was still 2 months off. We managed to build the site and started to reach out to some publishers. Initially, publishers didn't take us seriously. They would tell us that many people get interested in books before February and they leave the market just as fast as they come.
Our target was to launch with a minimum of 10,000 books. We officially launched on January 19, 2012, as an online bookstore at a school in Dhanmondi. Musa Ibrahim, Anisul Huq, and a few publishers attended the event.
---
After the launch, Prothom Alo published a feature on us which gave a huge boost to our growth in those early days. It immediately helped pick up our orders. We built Rokomari website and software in about a month. We had almost no back-end order management system, which became a challenge when the number of orders increased.
That's how Rokomari came into being.
---
Go deep: Read Our Rokomari coverage collection
---
We were relentless from day one. One of our boys, Tushar, who now lives in Libya, used to spend his entire day in Bangla Bazar wearing a Rokomari tee-shirt. He was so persistent that people around the Bangla Bazar area nicknamed him Rokomari.
At the time, no e-commerce had the cash on delivery (COD) feature but we could sense that there was a need for the feature. We decided that we would go for it. Sundarban, our logistics partner, helped us a lot and built a model keeping our COD feature in mind. It would have been difficult had Sundarban disagreed to accommodate our idea. The COD feature has always been available in the Post Offices for a long time. We used that service and our parents did. At the same time, Sundarban agreed to work with us and we were all set to give a better service to our customers.
You can read our long-form interview with Mahmudul Hasan Sohag on Rokomari here.