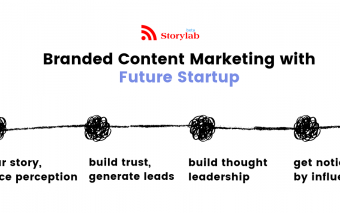 Introducing Brand Story: Influence The Influencers
Promote your brand/product and services to thousands of founders, entrepreneurs, C-level executives, investors, business and tech professionals, reporters, and makers every month in Bangladesh.
What is Brand Story?
Brand Story is a new native advertising product from Future Startup. It is a new way to promote your company/brand/product/services to Future Startup audience through telling intelligent story i.e. native ad, thought leadership articles, explainers or reviews. You may also offer deals and a special discount in the same article.
Using paid Brand Story you can:
Build intent and drive lead generation efforts
Build awareness with a powerful native story
Build a meaningful relationship with your customers
Educate the market
Build trust
Build thought leadership
Get noticed by influencers
Why would I promote my company/brand/product on Future Startup?
Future Startup is a publication for entrepreneurs, founders, investors, business and technology professionals, engineers, designers, marketers, intellectually curious people, and early adopters from small startups to big conglomerates.
Your brand will appear alongside stories of makers and doers, innovative startups and companies and industry insights read by thousands.
FS native Brand Stories attract thousands of views and clicks from decision-makers and influential people in business, technology, and finance in Bangladesh. We call our readers EIMST – entrepreneurs, investors, innovators, marketers, strategists, and technologists. By putting your brand in front of our audience you are reaching the most sought after target audience.
How does Brand Story work? Where do Brand Stories appear on Future Startup?
We offer three types of native branded stories at FS:
Custom Branded Content
Hosted Branded Content
Promoted Product
You may learn more about our native brand story products in the presentation below:
How much does it cost to promote my product?
Prices are ultimately based on demand. Please contact us to reserve your spot and learn more about our pricing.
Contact us
Please fill out the form below, we will get in touch with you.