Are you looking to maximize your rental property's return on investment (ROI)? Perhaps it's time to consider certain upgrades to boost the value of your rental. After spending a bit of money upfront, you'll be able to increase your rental rate and collect a lot more cash in the future.
Too many real estate investors complete improvements or renovations that won't make an impact on your ROI. To avoid the same costly mistakes, read through this list to see which upgrades will get you the most money back.
1. Apply Fresh Paint
Apply a fresh coat of paint between every tenant, whether or not you're trying to improve the rental's value. Most landlords and property managers cheap out by going with a flat white finish that's sure to show even the slightest touch.
To make your property stand out, go for an eggshell or satin sheen and paint in two-tone varietals.
2. Install New Appliances
Yes, a new suite of appliances will certainly cost you a lot of money, but kitchens are among the top attractions in renters' interest. Bring your kitchen into the 21st century with a new matching stove, microwave, and dishwasher set. It's an added bonus if you can get the kitchen sink to match, too. Often overlooked are radiators, or your homes heating system, upgrading to something similar to this bathroom radiator adds a touch of class while ensuring your tenants, or possibly you depending on the rental agreement, keep the heating bills down. Heat is delivered throughout the home and upgrading this element can add alot of value to new tenants.
Remember that although it'll cost you some money upfront, it can save you a lot of time on those annoying maintenance calls in the future.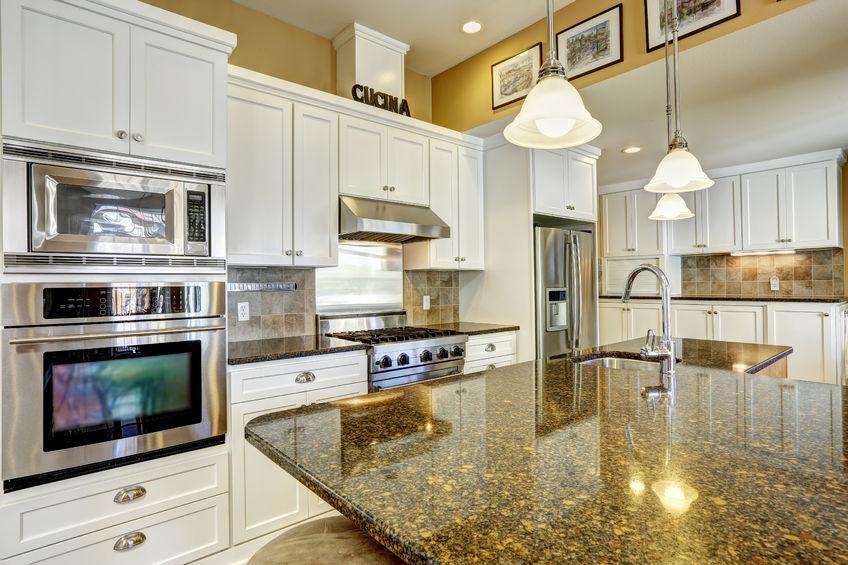 3. Replace Kitchen Fixtures
If you can't afford new appliances, simply replace the kitchen fixtures. Install new faucets and handles for drawers and cabinets, and consider installing a ceiling fan for ventilation.
These upgrades are an inexpensive way to make a kitchen look new and desirable.
4. Increase Storage Space
While you're working in the kitchen, see if you have room to add any cabinetry. Storage is one of the top priorities for renters, so try to add any simple space solutions. A few shelves here or there can make a big difference in the long run.
5. Install Better Countertops
Plastic laminate countertops are susceptible to discoloration from liquid and burns. These are neither durable nor beautiful, and should be upgraded as soon as possible.
Opt for stone, slate, granite or other solid surface material instead. As an extra perk, having heavy set stone countertops will make your appliances more quiet. Those uncertain of this fact can take a gander at the charts on https://howtohome.com/kitchen/best-quiet-blender/, they show the different decibals reached by various machines on different countertops.
6. Update Lighting Fixtures
Those old-school lighting fixtures appear neither antique nor vintage – they're just ugly. For the happiest renters with the deepest pockets, hire a handyman to install canned recess lighting for the most up-to-date aesthetic. If you need a less expensive upgrade, simply place a frosted bulb in a pendant light.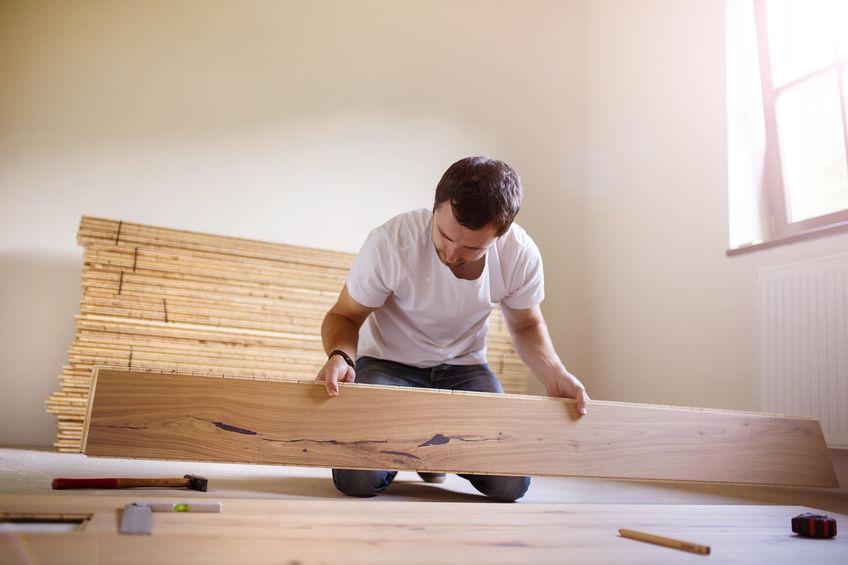 7. Replace the Floor
Just like paint, carpeting should be replaced between each tenant. This time, consider upgrading from the cheap stuff and buy quality carpet that doesn't fray and fall apart. Or, go a step further with an improvement to wood or laminate.
8. Replace Outlet and Switch Plate Covers
The covers over your switch plates and outlets might be showing some age, starting to yellow, feature blemishes, or display signs of wear and tear. Replacing them makes for a quick and easy upgrade to improve the finer finishes of your unit.
9. Install New Doorknobs
While you're at it, replace those old doorknobs on bedroom, closet, and bathroom doors. They're cheap and easy to replace, plus they'll compliment a fresh coat of paint. Avoid those antiquated round brass knobs that tarnish very easily and instead choose sleek handles for a more modern look.
10. Finish with a Face Lift
According to 3cre, a seasoned real estate firm, you need to make sure the landscaping shows no signs of dying plants or unkempt lawns. This will be the first impression a renter sees, so the exterior of the property needs to be as beautiful as the inside and you can get the perfect and beautiful exterior from Northern Lights Exteriors.
Consider installing some flower pots for a splash of color to help your unit pass the drive-by test.
Protect Your Upgrades
Ultimately, our friends, the property valuers from Brisbane, always recommend that you should replace anything that appears old or dirty to increase the perceived value of your rental unit. No one wants to move into a place that appears worn, dated, or poorly maintained. If you decide to upgrade beyond the necessary basics, be sure to check if a tenant has been evicted before letting them rent your sparkly new unit. Tenants with a poor rental history will most likely be disrespectful to the new improvements you worked so hard on and could end up thrashing the place in general.
Find out the best car battery jump starter for your car by clicking on the following Tool Nerds portable jump starter review.
If you're looking to boost your rental income, these renovations are sure to help – but make sure they go to the right renter or risk ruining your investment altogether. If your invest to own properties as long as possible, you might want to check some info about Investors Choice Lending of Boston.