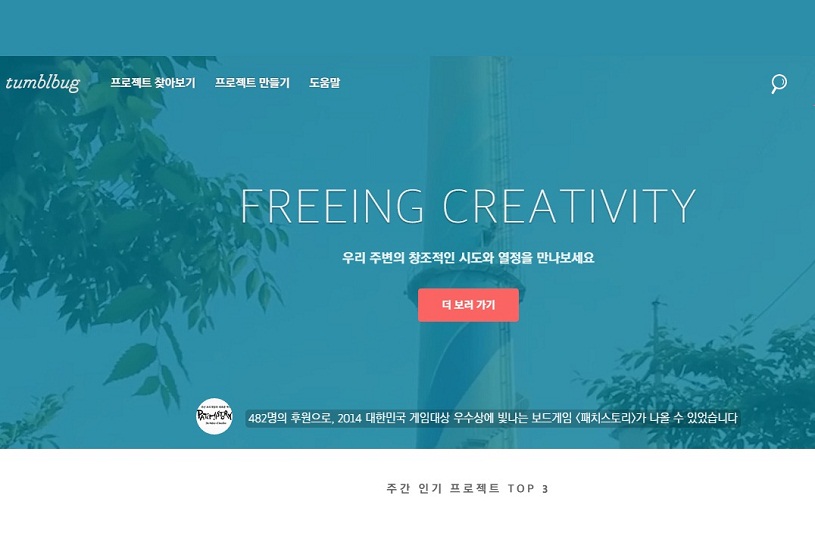 Crowdfunding is a global phenomenon now. People are making awesome, out of the box ideas happen with the support from masses.
BeSuccess, a Korean tech news portal, reports Tumblbug, a South Korean crowdfunding platform for the creative industry has raised an amount of KRW 17 billion (around US$16 million) in series A investment. Investors include DCM, Strong Ventures, and Naver, the maker of messaging app Line.
A 2013 report by Inha University Law School professor Hye-Hwal Seong claims Korea has around 30 crowdfunding platforms; Tumblbug which uses a Kickstarter like model serves country's creative community. Launched in 2011 Tumblbug has hosted more than 1800 projects of which 65% of projects reached their goal successfully.
Sources: BeSuccess, TechInAsia